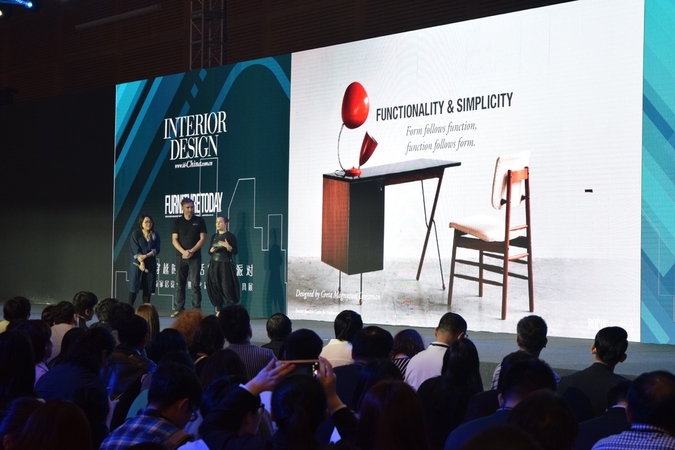 https://origin.hkmb.hktdc.com/en/Mzk0MjM3MjE3
The Greater Bay Area: Bringing a Buzz to Creative Scandinavia
There is a great deal of interest in the Greater Bay Area (GBA) project among Scandinavian companies and governments. Urged on by several locally-based organisations, including Nordic Innovation House, Business Sweden and Swedish Chamber of Commerce in Hong Kong, many delegations from the region have visited Hong Kong to view the development of the project.
This upsurge in Scandinavian activity has been welcomed by, among others, Katarina Ivarsson, the Swedish industrial designer who, back in 2009, established Boris Design Studio in both Hong Kong and Sweden, along with co-founder Anna Karlsson. The company has since joined forces with Manyone , a Scandinavian-born global strategic design consultancy, in order to allow the business to scale up. The move aligns with Ivarsson's view of the potential of markets such as the GBA, regions where mainland cities set out to attract large-scale foreign investment from major US and European companies via various financial incentives. This, she believes, opens up considerable opportunities for companies like Manyone.
She is particularly enthusiastic about the opportunities for Scandinavian companies in the GBA. In this regard, her view is based on a highly-illuminating three-day tour she undertook of Nansha, Foshan and Dongguan, all facilitated via Hong Kong's high-speed rail-link with Guangdong.
In essence, she maintains, these three cities are trying to replace their reliance on the production of soft goods, largely textiles and clothing, with an emphasis on a new and upgraded economic model. She also noted that Dongguan is pursuing a different path to its two neighbours, saying: "Each city is clearly aiming to distinguish itself in its own way. Nansha and Foshan, for instance, are both prioritising various hi-tech developments, including autonomous cars and multi-purpose drones / robots, while Nansha is also aiming to become a Hong Kong-style financial centre.
"Dongguan, however, long a traditional manufacturing base, is aiming to reinvent itself as a hub for environmental tourism. All three of the cities, though, have chosen to focus on areas that are both commercially viable but that also deliver an enhanced quality of life. This holistic approach focuses not only on what kind of transportation we will require, but also what types of cities we will live in, topics that are very inter-related."
The GBA Spirit: A Lure for Scandinavian Companies

​​​​​​​At present, Ivarsson can see considerable interest among Scandinavian companies as they assess the opportunities opening up in Guangdong, notably in Shenzhen, a city with an established track record of attracting start-ups via accelerator schemes and the offer of co-working spaces. Hong Kong, too, she believes, has an excellent reputation for encouraging start-ups and has proved itself an inherently stable GBA entry-point for overseas investors, largely on account of its established rule of law and lack of barriers to trade. Summarising her optimistic take on the evolving scenario, she said: "Sometimes, it's easy to forget how well the GBA fits with the kind of opportunities companies across Europe are keen on pursuing, especially with regard to innovation and experimentation."
Ivarsson, whose company has a long history of working with mainland manufacturers in the design arena, was also keen to maintain that taking advantage of such market opportunities is very much a two-way process. Expanding upon this, she said: "Many of our existing clients are Scandinavian companies for whom we can help find collaborative opportunities and partners within China. Beyond that, we have also become a bridge for Chinese manufacturers looking to develop branded products as we know how the markets work in both China and in Europe. So, while we are the local 'eyes and ears' for Scandinavian companies intending to enter the GBA, we also provide the same service for Chinese firms planning to make inroads into Europe."
For Ivarsson, Hong Kong's GMT+8 time zone status ideally positions it when it comes to working with global clients and collaborators – "We work while they sleep and deliver when they awake" – a benefit she became aware of when her studio was briefed to design a range of consumer electronics goods, including speakers, headphones and mobile phones. Typically, many of these assignments were undertaken for Scandinavian, US or Japanese brands, including Sweden's Doro AB , a long-term client that specialises in the manufacture of elderly-friendly mobile phones.
Design Services
Currently, her team is focused on a number of products with a distinct futuristic conceptual design feel, work often undertaken in collaboration with research companies or academic institutions such as Sweden's KTH Royal Institute of Technology. Strategic design and business transformation are also at the core of work for such clients as Hong Kong-based Kerry Logistics Network. Ivarsson also believes her company is particularly well positioned to work on GBA projects, given the interest many mainland cities have in the Swedish and Nordic approach to innovation and their embodiment of contemporary corporate values.
In terms of her company's presence in Hong Kong, Ivarsson says she was initially attracted by the SAR's reputation for "making things happen fast, as well as for finding the right expertise and the most appropriate people." She also cited its networking culture and facility to make projects happens within days as giving Hong Kong a unique, highly competitive energy that will particularly appeal to companies looking to do business in the GBA. Similarly, she believes Shenzhen is also developing its own, quite distinct, networking culture.
As to her advice for Scandinavian companies considering setting up in the GBA, Ivarsson said: "Go and explore the markets, learn about the cultures and communities, and be prepared for challenges and adventure."
Expanding up this, she said such businesses should regard Hong Kong as a shop window for the opportunities available in the GBA, as well as being a good location for intellectual property protection, particularly with regard to trademarks and design. In her experience, she noted, many of the agreements made with mainland companies were formalised in Hong Kong, while the presence of Hong Kong's International Arbitration Centre provides a reputable assurance for all such agreements.
Educational, Medical, Financial Opportunities
Overall, she believes many Scandinavian companies are now interested in investing in the GBA. These include such global giants as Sweden's IKEA – which is said to be keen on exploring "deliverable, differentiated retail opportunities" – as well as several smaller technology-driven firms with a focus on educational technology (EdTech), medical technology (MedTech) and financial technology (FinTech). In addition to that, she said, she knew of several businesses that were interested in such areas as integrating technology into classroom applications in order to help children learn to read, use scientific tools and master foreign languages.
As an indication of the scale of such interest, she said: "Last year, three delegations from Scandinavia's EdTech sector visited Hong Kong and the GBA in just one month, with 60 people in each delegation. Since then, a substantial number of those who participated have looked to capitalise on the opportunities they saw in the GBA. In many ways, with regard to Shenzhen in particular, this shows the importance of rethinking the learning process and adopting a new outlook, one that is more about 'living to work' rather than 'working to live'."
Design Services
Design Services
Design Services
Design Services
Design Services
Design Services
Design Services
Design Services
Design Services
Design Services
Hong Kong
Mainland China
Scandinavia
Hong Kong
Sweden
Hong Kong
Mainland China
Scandinavia
Hong Kong
Sweden
Hong Kong
Mainland China
Scandinavia
Hong Kong
Sweden
Hong Kong
Mainland China
Scandinavia
Hong Kong
Sweden
Hong Kong
Mainland China
Scandinavia
Hong Kong
Sweden
Hong Kong
Mainland China
Scandinavia
Hong Kong
Sweden
Hong Kong
Mainland China
Scandinavia
Hong Kong
Sweden
Hong Kong
Mainland China
Scandinavia
Hong Kong
Sweden
Hong Kong
Mainland China
Scandinavia
Hong Kong
Sweden
Hong Kong
Mainland China
Scandinavia
Hong Kong
Sweden