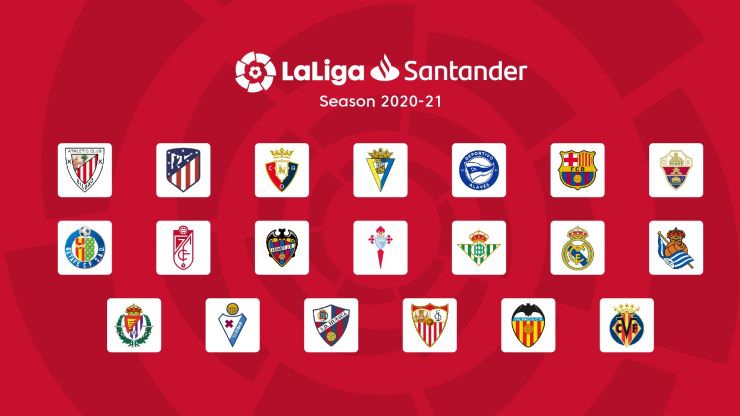 https://origin.hkmb.hktdc.com/en/NTI2NDgzMjcz
Navigating Covid-19: A Sporting Chance
Since it took hold in the early months of 2020, the coronavirus pandemic has spread to more than 200 countries and plunged the world into the worst global economic depression for almost a century. Economists are predicting that the effects of the virus could cut global economic growth by 3-6% in 2020. With hopes of a partial recovery in 2021 relying on the optimistic assumption that there will not be a resurgence of rising infections, there is a risk that the economic fallout from the Covid-19 crisis could lead to a global collapse with levels of unemployment not experienced since the Great Depression of the 1930s.
In addition to the increase in poverty and unemployment, the cost of lives upended, careers derailed, and increased social unrest, the human cost in terms of lives lost to the virus will permanently affect worldwide economic growth. It's estimated that global trade could fall by as much as 30%.
Baby Steps
Four months after the pandemic began rapidly spreading across the planet and shutting down economic activity as we have come to know it, businesses and economies around the world have slowly, but not so surely, begun to take baby steps along a path they hope will take them back to some semblance of normality.
Perhaps not surprisingly, given its global popularity and its ability to deliver a potent mix of passion, community cohesion and money, football is at the forefront of the attempts to re-emerge from the global pandemic. The game's major European leagues - Germany's Bundesliga, Spain's LaLiga, the English Premier League (EPL) and Italy's Serie A – have worked hard to find ingenious ways to comply with social distancing and other public health measures and re-open, well before many other sports and other sectors of the economy.
LaLiga, the top division in Spanish football, is represented in Hong Kong by Eduard Castell, one of the 46 delegates the league has deployed in an operation which covers 86 markets worldwide. One of the world's most popular professional sports leagues, with an average attendance of nearly 27,000 for matches in the 2018–19 season, LaLiga also has 11 offices established across the globe – including two in China (one in Beijing and its Asian headquarters in Shanghai).
Strict Protocol
Castell believes that the sterling preparatory work carried out by LaLiga – which began as soon as the pandemic forced football to stop in Spain in March – is what it allowed it to restart quicker than all its rivals other than the Bundesliga.
Highlighting the speed with which action was taken by the league's authorities, Castell said: "Of course, no one has a perfect answer to the problems we find ourselves with, this is an unprecedented situation for everyone. But I believe that LaLiga has been one of the leaders in coming up with a protocol which allowed for the return of football on 11 June 2020 after a 93-day shutdown. Our work to come up with a protocol which would allow us to realistically and safely get back to playing, even if it was going to be behind closed doors with no fans in the stadium, began as soon as the shutdown was imposed."
This protocol included a strict regime of Covid-19 testing for players and staff alike, and the enforcement of new rules – such as players coming to training sessions and games in their own cars, and taking home and cleaning their individual outfits and kits – designed to reduce any chance of spreading the virus. It also included provisions which would see fan-free LaLiga stadiums divided up into three strictly segregated sectors for players, club staff and the media, in order to ensure maximum social distancing. This last measure was also adopted by the EPL when it restarted a week after LaLiga.
'Invincible' Athletes
Castell admits that it hasn't been an easy process to ensure that LaLiga's players – some of the best, and highest paid, in the world - were happy to comply with the restrictions being forced upon them. Noting that the players have been itching to get back onto the pitch and do what they do best, Castell said: "Players are young and like young people in any situation they sometimes feel invincible, especially as they are very fit athletes. We had to make sure the protocol was spelled out clearly to them. It worked, and we have shared this experience and protocol not only with other football leagues around Europe and elsewhere, but also with other sports."
The league's Covid-19 protocol not only applies to actual, fully-fledged league games, but also to the way that individual players conduct themselves on the way to and from the training ground and in training sessions themselves. Castell was keen to point out that everything is being carried out in close conjunction with the Spanish sports and health authorities and government, saying: "The Spanish sports authorities, in consultation with health authorities, have to make the final decisions regarding the resumption of matches and the re-opening of stadiums."​​​​​​​
The country's sports council has said that stadiums must remain empty of fans for now, a decision based on advice from the Spanish Ministry of Health. Castell explained that LaLiga is hoping to bring fans back into the stadiums in the future, saying: "We are working closely with the authorities to developing strategies to ensure the safety of fans when they can eventually attend matches. We are trying to create clear protocols. We need to be reactive, flexible, and capable of being able to adapt to a changing situation, and I think we have been able to do well so far."
Street Art
Castell has been based in Hong Kong for three years, working with local partners in the media industry not only to promote LaLiga in the business world but also to impart Spain's brand of footballing excellence which has produced some of the best teams and players the game has ever seen. One example of such a partnership was when LaLiga joined hands with their global sponsors Budweiser and Puma to create street art celebrating the restart of the Spanish league after the three-month shutdown.
Describing the initiative, Castell said: "It wasn't only in Hong Kong, we had artists in all the countries around the world who created street art in Vietnam, Egypt, Indonesia, Colombia, Costa Rica, everywhere. Our Hong Kong street art was dedicated to the medical staff who have been on the frontline in the battle against the coronavirus. We also wanted to hold mini-football tournaments here in Hong Kong but that will have to wait until it is safe to do so."
Profile in Asia
Castell says LaLiga is doing everything it can to build up its online and offline profile in Asia, including on the mainland and in Hong Kong. He argues that, with football returning to the playing field before most other sports, the "beautiful game" (as it is known to its admirers) has a great opportunity to forge ahead with new innovations designed to attract new fans in new ways. A recent online event with Cantonese commentary of a LaLiga game attracted 55,000 people in Hong Kong alone. That audience is just a fraction of the Spanish league's global army of online social media followers, which now numbers some 100 million across 12 different platforms.

Pointing to this explosive rise in LaLiga's global online reach, Castell said: "Three years ago we were communicating on social media in only two languages – Spanish and English – but today we are doing so in 15 different languages. This shows how quickly things are changing."
He believes that there is still huge potential for future growth despite the effects of the pandemic, saying: "Covid-19 has hit everyone hard – not just in professional sport – but the so-called 'new normal' we may have to get used to is an opportunity to look at new ways of advertising, attracting new advertisers who previously never thought that football might be their thing. This might include, for instance, companies providing healthcare products and services. LaLiga is also investigating new and different advertising strategies which could make a virtue out of empty stadiums."
Football Academy​​​​​​​

The Spanish top flight is also moving forward with more traditional forms of outreach. Although construction has been put on hold because of the pandemic, LaLiga is building its first football academy in China's Yunnan Province, following in the footsteps of around 30 such facilities in India and others around the world. In Hong Kong, Castell has also been linking ups with schools and other organisations to promote football and LaLiga's footballing philosophy.
While new innovations in technical features and production, such as 360 cameras, sky cameras, 4K, virtual reality (VR) and augmented reality (AR), will continue to breathe fresh air into the staging of live football matches, turning fans into more sophisticated customers and stadiums into more fan-centric entertainment centres, Castell believes new business models involving different blends of ticket sales, TV broadcasting rights, sponsorships and sales of licensed products will also evolve as the Covid-19 shakeup and its legacy reshape the preferences and behaviour of LaLiga's fans.
Castell listed some of the ways in which the model of the game may change, saying: "New fan engagement channels such as livestreaming, new sponsors like medical and pharmaceutical firms and F&B companies who have been less affected by the pandemic-triggered economic turmoil, new revenue avenues from in-stadium experiences and new content and licensing options may become more commonplace in the 'new normal'."

Castell sees Asia as the most important region for LaLiga as it looks to grow its fan base. Noting the rapid rise in Asian interest in LaLiga, Castell said: "From around one billion viewers in 2016 to more than 2.7 billion last season, Asia boasts the fastest growth in support for the league, not only on social media, but also in television audiences. We're confident that this encouraging trend will continue to thrive after the current Covid-19 challenge."
Hong Kong
Western Europe
Spain
Hong Kong
Western Europe
Spain
Hong Kong
Western Europe
Spain
Hong Kong
Western Europe
Spain