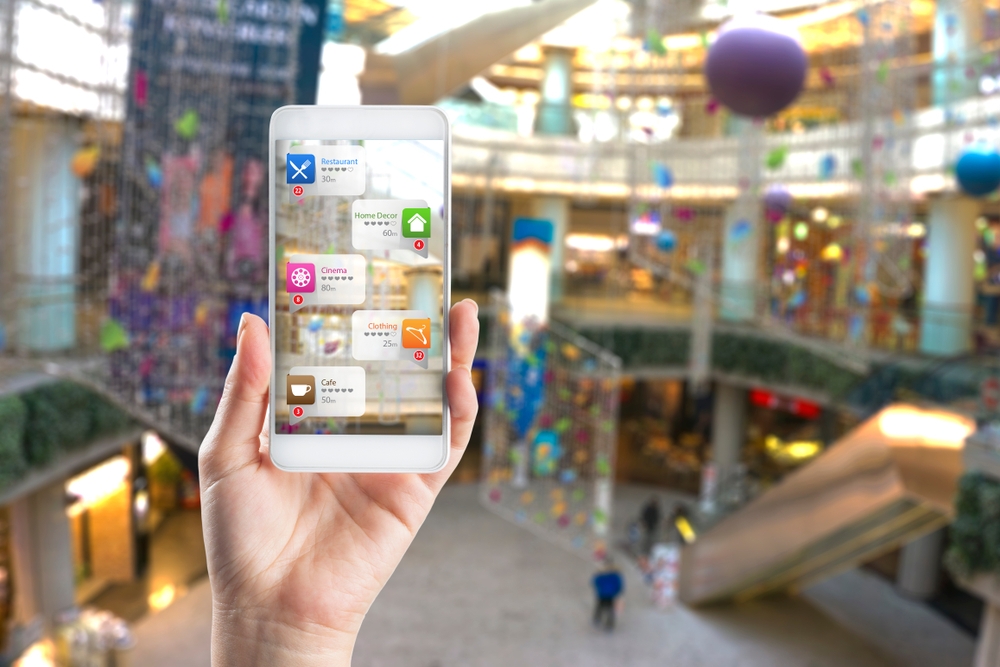 https://origin.hkmb.hktdc.com/en/NTM0MjU4NzEz
Navigating Covid-19: A Mobile Solution Guru
Smart technology has revolutionised how different parties, such as governments, companies or individuals, can respond to communicable diseases like the coronavirus. The dawn of ever more ubiquitous mobile technology and the blossoming of location sensing technology, coupled with the wider availability of comprehensive geographic information systems (GIS), provides users with powerful real-time insights and various customised location services. When designed with privacy protection, it also helps manage such emergency requirements as monitoring people under mandatory Covid-19 quarantine, as well as tracking and tracing patients and their close contacts.
In order to gain a fuller picture of the technology-driven future, HKTDC Research sat down with Jason Chiu, Founder and CEO at Cherrypicks, to see how the home-grown mobile technology start-up is seizing the global opportunities arising from the current coronavirus disruption to develop new smart solutions and services by pivoting its strengths in the field of smart, location-based technologies and exploring new business crossovers.
Founded by Chiu in 2000, Cherrypicks is a regional mobile technology and mobile e-commerce leader, specialising in smart city solutions, location intelligence, augmented reality (AR), artificial intelligence (AI) and eWallet. The company has forged many strong partnerships with and earned the trust of top-notch brands such as MTRC, HSBC, Cathay Pacific and the Hong Kong Jockey Club. Thanks to the knowledge and experience gained in the past two decades of operations, it was acquired by a Hong Kong-listed mainland mobile game and app developer NetDragon Websoft Holdings and stepped into the EduTech sector in 2014.
A Big Leap Forward
Mobile, location, sensor and data analytics technologies have been widely adopted in the ongoing battle against the pandemic, with governments worldwide developing and launching different contact-tracing applications. Despite the long-standing controversy over the ethics of digital data collection and whether it violates users' privacy rights, few can deny that these location-based smart solutions have a vital role in helping fight Covid-19.
According to the MIT Technology Review [1], public contact-tracing apps are experiencing a very mixed reception and varying results worldwide. In a number of countries, there has been minimal adoption of such technology, while both UK and Norway abandoned the use of the related apps. On the other hand, Ireland and Germany are enjoying high adoption rates of 37% and 20% of their respective populations. In the west, many decentralised apps – including those in use in Germany and Ireland – have been set to not collect information on the number of alerts they are sending out as a privacy protection measure. Closer to home, mainland China has moved quickly with its own digital contact tracing programme, enlisting domestic tech giants to build QR-code-based quarantine apps during the early stages of the outbreak. Collecting a vast swathe of user data – including location – mainland China's quarantine apps have enabled local authorities to use big data to locate threats and take preventive action.
Apart from the public health applications of contact-tracing, Chiu says such technology has huge potential for enterprises, healthcare facilities and schools. Expanding upon this, he said: "Whether it is an enterprise, a hospital or a school, protecting the employees, healthcare professionals, teachers or students who work and operate on-site is always the priority. Once any such individual is confirmed as Covid-19 positive and reported, the enterprise contact-tracing app should then send alerts to anyone who has been in close contact with the patient. This has proven useful in mitigating the risk of massive community spread, especially when the patient cannot fully recall his or her contact history. While there is a strong degree of trust at the institutional level, the enterprise contact-tracing apps need to embrace privacy-by-design as well."
In Hong Kong, for example, while keeping major border crossings open, the SAR government has launched a StayHomeSafe mobile app with a Bluetooth low energy (BLE) electronic wristband to monitor the compliance of passengers arriving in Hong Kong during the 14-day compulsory home quarantine requirements.
When it comes to the frontlines of the Covid-19 battle, location-based technology can further empower healthcare professionals to enable better and faster detection using contactless biometrics sensing and monitoring. Explaining how this works, Chiu said: "With more than nine years of R&D, our South Korean partner Xandar Kardian has developed a smart healthcare enabling fall, heartbeat and breath detection, based on micro-vibration pattern recognitions gathered from contactless impulse radio ultra-wideband (IR-UWB) radar without the need of wearables.
"With the help of smart city radar, we can monitor the biometrics of a suspected or confirmed Covid-19 patient 24/7 and alert health professionals on a real-time basis once the patient develops more severe symptoms that require immediate medical attention. This is particularly useful in long-term care facilities such as elderly homes and community nursing centres which are responsible for more than one-third of the coronavirus deaths in the US, the country with the highest number of confirmed Covid-19 cases."

To cash in on the underexploited potential for location-based technology in healthcare sector, the mobile solution guru joined with its South Korean partner during the pandemic to further explore the application of smart health solutions in Hong Kong and Macao. These newly-added telehealth solutions have so far received a very positive reception from new and existing clients in the local market.
Getting Ready for Re-opening
Public sector aside, location-based technology, which can be applied to set limits on the number of workers or shoppers in an enclosed space such as an office or shopping mall and enforce the minimum 1.5-metre distancing or maintain a low crowd density, will be of service to the re-opening of many businesses, and even borders. Chiu explained, saying: "It is no longer voluntary to put in place precautionary measures in the workplace. Many, if not all, businesses will see these measures as a new normal in their re-opening plans, regardless of the legal consequences if they fail to do so. This is particularly true in the North American and European markets. QuadReal, a real estate developer active in Canada and the US, for instance, is deploying Xandar Kardian's technologies to comply with the required precautionary measures in 22 commercial buildings across North America.
The same applies to the retail sector, with Chiu saying: "In the early stages of re-opening, the most crucial task is to regain consumer confidence in bricks-and-mortar shopping. While location-based technology has already been widely used by large mall operators to generate customer behavioural insights for the formulation of their leasing and marketing strategy, the new normal will further thrust them into the spotlight when they are striving to put different precautions in place to provide customers with a safe shopping experience. Ensuring a venue is safe has become the number one priority for retail, shopping mall and exhibition venues, while measuring crowd density ensures mass gathering regulation compliance and acts as effective way to control risk at any venue."
As Covid-19 is heralding a point of no return for the retail sector, where the hustle and bustle of traditional shopping in retail stores is increasingly replaced by a flurry of mouse clicks, Chiu sees location-based technology as becoming an indispensable tool for retailers and mall operators post-Covid-19 as they brace for the online to offline (O2O) business model.
He said: "We see the urgency for bricks-and-mortar retailers to develop new, O2O customer engagement strategies and new revenue streams, such as loyalty wallets featuring rewards usable both for online and offline shopping." For example, powered by partner Indoor Atlas, Cherrypicks' proximity detection location intelligence platform, Starbeacon, supports indoor navigation, location-based gaming and marketing experience, among other features. In a smart infrastructure, such as a shopping mall, an airport or a MTR station, users can enjoy a location-based gaming experience as well as timely promotional offers from nearby stores with their Bluetooth or GPS-enabled smartphones.
Seeding to Harvest in the Post-pandemic World
Innovators such as Cherrypicks are reaping the rewards of the global response to Covid-19, as the public and private sectors are encouraged, if not forced, to turn to smart and resilient technology solutions.
Global governments are introducing a myriad of bailout and support measures for individuals and businesses facing financial strain, emphasising the importance of digital transformation as a key to survival and growth. Examples of such measures adopted in Hong Kong include Distance Business Programme (D-Biz) and the upgraded Technology Voucher Programme (TVP).
Chiu said: "The Covid-19 pandemic is an unparalleled shock, which is exponentially speeding up the pace of technology adoption, helping many technology companies to turnaround and survive in a time when their clients have to suspend or even cancel digitalisation projects due to the pandemic-triggered downturn. Things have started to improve since April 2020, with an increasing number of tenders and inquiries from businesses which are rolling up their sleeves and reopening in phases, including many from hard-hit sectors, such as casinos and hotels."
To pivot his company's core technology competencies to take best advantage of the digitisation boom, Chiu has established new inter-industry and intra-industry crossovers. He said: "Take the collaboration with Indoor Atlas from Finland for example. We see great complementarity, as the Finnish company's patented geomagnetic-hybrid technology which uses built-in sensors in smartphones can greatly reduce the cost of location in smart infrastructure projects. It can also further enhance the accuracy of proximity detection that would usher in a new era of mobile marketing and commerce in the pandemic-ridden world and post-Covid-19."
EduTech On the Rise
Despite the fact that technology such as video conferencing and live streaming are fast becoming the new norm for work and study during the Covid-19 pandemic, many technology companies have been hit hard by the virus as clients curb their capital expenditure. While Cherrypicks is no exception, suffering notable revenue loss in February-April 2020, it did not sit and wait for the clients to come back. The company took time to reflect and re-focus on its core competencies and business model and re-energise to launch new solutions which their clients, new and existing, can use to resolve their business pain points in the midst of the Covid-19 crisis.
With this in mind, the education industry first came to the company's attention. While online classes or even AR/VR-empowered EduTech solutions are no stranger to schools in the West, there has been little progress when it comes to a fully online model or a virtual classroom until the sweeping Covid-19 outbreak, which has so far spiked massive school closures for months and seems set to completely change the future of education.
Exacerbated by the lack of preparedness, schools are facing several pain points in wake of the months-long closures, spanning online class organisation and management, homework assignment, submission, marking and feedback, as well as corresponding copyright issues when using offline teaching materials online in the virtual classroom.
Thanks to its close collaboration with the education industry and the launch of its first AR/VR-centric EduTech product English Galaxy in 2016 after being acquired by the mainland mobile game and app developer NetDragon Websoft Holdings, Cherrypicks quickly responded to client pain points by developing an online learning platform to overcome these issues.
After engaging end users as early as possible in the product development stage, the company launched a ready-to-use learning platform in February 2020 in order to address the urgent online learning requirements of more than 150 schools in Hong Kong. Based on its experience of such a "new normal" over the course of four months, the company launched a new platform, Edxtore, in order to provide video-on-demand, live-streaming-compatible cloud service and branded digital learning content from major publishers. Explaining the thinking, Chiu said: "We aim to position Edxtore as an indispensable platform in the digital transformation of schools and tutorial centres."
Riding on such successes during the pandemic, Chiu has high hopes that, in the post-virus era, an even wider range of EduTech solutions – such as blended (offline plus online) learning and remote learning – will be adopted and form a long-lasting legacy of the Covid-19 emergency.

Technology
Medical & Healthcare Services
Technology
Medical & Healthcare Services
Technology
Medical & Healthcare Services
Technology
Medical & Healthcare Services
Technology
Medical & Healthcare Services
Technology
Medical & Healthcare Services
Technology
Medical & Healthcare Services
Technology
Medical & Healthcare Services
Hong Kong
Hong Kong
Hong Kong
Hong Kong