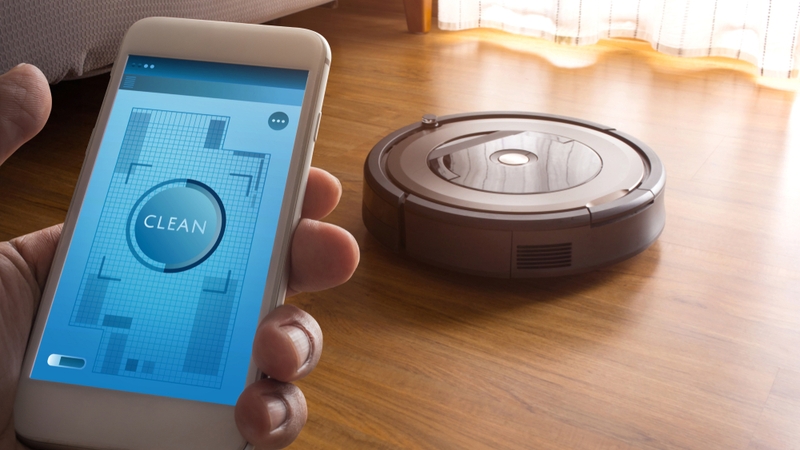 https://origin.hkmb.hktdc.com/en/NTQ1MjQ5MTky
Hong Kong: Pioneering AI in the GBA's Home Appliance Sector
The Guangdong-Hong Kong-Macao Greater Bay Area (GBA) is said to embody the advantages of the world's three major bay areas: the financial clout of the New York Bay Area, the technological expertise of Silicon Valley, and the innovation prowess of the Tokyo Bay Area. Capitalising on the distinctive features of the GBA, iLife Innovation Limited has set up three manufacturing bases in Shenzhen, Guangzhou and Zhongshan and three research and development (R&D) centres in Hong Kong, Shenzhen and Guangzhou. These operations are responsible for carrying out independent R&D and manufacturing processes for various projects. Meanwhile, iLife is using Hong Kong's expertise in maritime exports, foreign exchange settlements and financial advisory services to help run its overseas operations. iLife Vice President Chen Guanliang shared that the GBA's favourable business environment, ample supply of skilled labour and availability of complete upstream and downstream production supply chains are all conducive to the development of companies engaged in the R&D and production of technology products.
From OEM to Manufacturing and R&D
Founded in Shenzhen in 2010, iLife is a leading manufacturer of cleaning robots. Before creating its own brand, the company was mainly involved in original equipment manufacturing (OEM). Having gone through two successive business transformations, iLife began the independent R&D and manufacturing of smart cleaning robots under its own brand in 2013. Its products are now sold in more than 30 countries in North America, Europe and Asia. Overseas sales account for 70-80% of the company's turnover.
Vital Production & R&D Networks
iLife's headquarters in Shenzhen is in charge of production, R&D, sales and backroom operations. The company relies heavily on e-commerce platforms for product sales. In China, the main sales channels are shopping websites such as Tmall and JD.com. Sales to Europe, the Americas, Australia and other areas are conducted through Amazon. To cope with the large number of overseas orders, iLife operates warehouses and service centres in locations such as the US, Germany, Spain and New Zealand. This gives the company flexibility when it comes to stock handling and the transfer of goods from nearby areas in response to customer needs, and also forms a robust network that offers all-round after-sales services to customers worldwide.
iLife has three manufacturing bases in Shenzhen, Guangzhou and Zhongshan, as well as three R&D centres in Hong Kong, Shenzhen and Guangzhou, each taking charge of different independent R&D projects. Chen said that the GBA's favourable business environment, ample supply of skilled labour and availability of complete upstream and downstream production supply chains are conducive to the development of companies such as iLife that are engaged in the R&D and production of technology products. Because of these factors, iLife will continue to regard the GBA as the company's most important hub for design, R&D and manufacturing.
The development of the GBA is likely to have a huge impact on iLife's business prospects. For example, the GBA is well placed to attract more diversified talent and offer comprehensive software and hardware support facilities. In this respect, iLife will keep a close eye on the development planning of the GBA and adapt its operations accordingly.
Hong Kong: Global Business and R&D Base
Given its sizeable overseas sales, iLife mainly uses Hong Kong for foreign exchange settlement and financial advisory services, because of its geographical location and free capital market. Since Hong Kong levies no export duty and offers more convenience and flexibility in funds transfers and settlement, iLife regularly uses the territory's port and maritime transportation services for export shipments.
Chen said that iLife established an R&D centre in Hong Kong because the city allows the company better confidentiality and its personnel are more professional than their counterparts in the mainland. The territory is also well-known for its readily available pool of outstanding talent. iLife's R&D team in Hong Kong is mainly involved in image recognition and software development. Hong Kong has competitive advantages in the recruitment and retention of talent, so it is easier to attract personnel with global vision and more comprehensive skill sets. Furthermore, the international stature of Hong Kong's tertiary education system, as well as its large pool of professionals and relatively low turnover rate, have provided a firm foundation for the development of various types of professional services in Hong Kong. Chen said he hopes to see more co-operation between Hong Kong and Shenzhen so that, for example, iLIfe's R&D centres can forge cross-border partnerships with Hong Kong's universities. He believes that many technology start-ups in Shenzhen can offer a platform for cutting-edge scientific research by Hong Kong talent. This would allow the potential of Hong Kong's talent to be utilised to enhance the development of the technology and innovation industry in the two cities.
Assurance of IP Protection
Chen also praised Hong Kong's record on intellectual property (IP) protection, saying that IP theft and passing off are relatively scarce in Hong Kong and that confidentiality is better respected there than in the mainland. Because its products are independently developed, iLife is very concerned about IP protection. iLife faces a great deal of competition from similar products in artificial intelligence (AI) home appliances, so innovation is its primary measure of productivity. IP protection is therefore vital to the development of an innovative tech firm like iLife.
Currently, in terms of patent applications and certifications, iLife chooses to secure IP rights in mainland China and the US. While Chinese patents are used for its production, US patents can be used for sales and marketing purposes. Chen said his company will also take advantage of Hong Kong's strength in IP protection and apply for Hong Kong patents if the market share of its products in Hong Kong continues to increase.
Company interview conducted by PricewaterhouseCoopers Advisory Services Limited
---
Note 1: The opinions and views expressed are those of the interviewees and do not necessarily reflect the views of HKTDC or PwC. HKTDC or PwC shall in no way be responsible for the accuracy, completeness or timeliness of the information provided by them, and for any loss associated with the use of such information.
Note 2: This English version of the case study is translated by HKTDC based on the Traditional Chinese version prepared by PricewaterhouseCoopers Advisory Services Limited. Should there be any inconsistency or ambiguity between this English version and the Traditional Chinese version, the Traditional Chinese version shall prevail. PricewaterhouseCoopers Advisory Services Limited will not have or accept any liability, obligation or responsibility whatsoever for any loss, destruction or damage (including without limitation consequential loss, destruction or damage) however arising from or in respect of any use or misuse of or reliance on the English version of this case study.
Technology
Electronics & Electrical Appliances
Intellectual Property
Technology
Electronics & Electrical Appliances
Intellectual Property
Electronics & Electrical Appliances
Technology
Intellectual Property
Electronics & Electrical Appliances
Technology
Intellectual Property
Electronics & Electrical Appliances
Technology
Intellectual Property
Electronics & Electrical Appliances
Technology
Intellectual Property
Electronics & Electrical Appliances
Technology
Intellectual Property
Electronics & Electrical Appliances
Technology
Intellectual Property
Electronics & Electrical Appliances
Technology
Intellectual Property
Electronics & Electrical Appliances
Technology
Intellectual Property
Electronics & Electrical Appliances
Technology
Intellectual Property
Hong Kong
Mainland China
Hong Kong
Macau
Hong Kong
Mainland China
Hong Kong
Macau
Hong Kong
Mainland China
Hong Kong
Macau
Hong Kong
Mainland China
Hong Kong
Macau
Hong Kong
Mainland China
Hong Kong
Macau
Hong Kong
Mainland China
Hong Kong
Macau
Hong Kong
Mainland China
Hong Kong
Macau
Hong Kong
Mainland China
Hong Kong
Macau
Hong Kong
Mainland China
Hong Kong
Macau
Hong Kong
Mainland China
Hong Kong
Macau
Hong Kong
Mainland China
Hong Kong
Macau