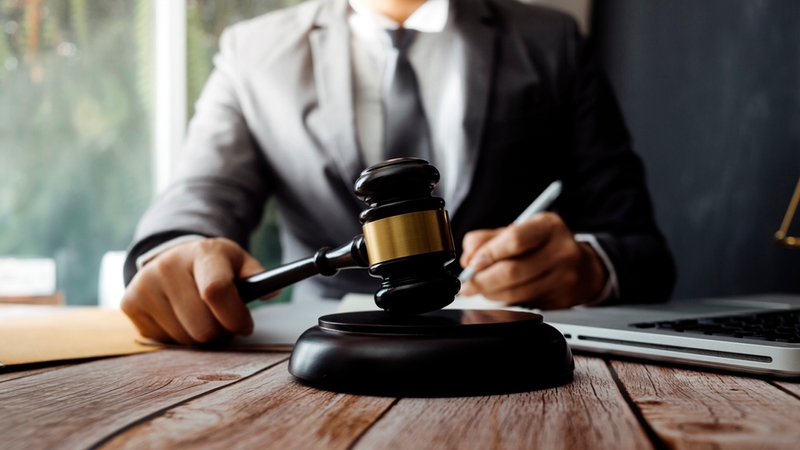 https://origin.hkmb.hktdc.com/en/NTY0MjE4NDIz
SWOT Analysis of Hong Kong as an International Business Hub: A Centre for Legal, Dispute Resolution and other Professional Services
Hong Kong is Asia's business hub. It offers a diversified range of legal, dispute resolution and professional services. Its wealth of knowledge and experience in operating in accordance with international practices and in offering financial, accounting, legal and other professional services to the global marketplace enables it to provide quality, efficient professional services to local, mainland and Asian Pacific clienteles.
Increasing business activity has meant that Hong Kong's professional services sector has flourished. Under the "One Country, Two Systems" policy, the sector is providing mainland enterprises with a diversified range of quality professional services in areas such as law, accounting, testing and certification, consulting, product design, human resources consulting and personnel training. Hong Kong has one of the most developed services sectors of any major global city and is a major exporter of professional services, while mainland China is the biggest export market for these services. The results of a recent survey1 bear witness to this: 54% of the senior business executives polled in the Guangdong-Hong Kong-Macao Greater Bay Area (GBA) said they were using Hong Kong's legal, dispute resolution and other professional services, or had used them in the last two years. The most popular services are accounting, auditing and tax consulting (which had been or are being used by 37% of GBA respondents), followed by other legal services such as IP trading, regulatory, compliance, restructuring and transaction (20%), and other professional services such as advertising, marketing and public relations, design and product testing services (17%).
Respondents were also asked to rate the accessibility, quality and efficiency of the various categories of professional services they had used. They gave the highest rating to Business and Management Consulting (see Appendix for background information on this survey) with an overall score of 12.3 out of 15. In particular, the respondents marked Business and Management Consulting highly for quality and efficiency, with a score of 4.1 out of 5 for both. Other legal services, accounting, auditing and tax consulting services and dispute resolution services also received relatively high overall ratings from GBA enterprises, all three categories scoring more than 12.
Figure 3 shows that as many as 77% of the respondents agreed or strongly agreed with the statement that "Hong Kong's professional services sector can bring in international standard services that support the development of companies in the GBA". The statement also met with a strong level of agreement, scoring 4.0. In the interviews, one technology innovation company in the digital business called Hong Kong a top professional services centre in the Asia Pacific with a well-developed services sector.
Hong Kong's high-quality accounting, financial and legal services are particularly well recognised internationally. The city's professional services providers have extensive listing experience in domestic and overseas capital markets. They are also knowledgeable about domestic and overseas markets, their regulatory systems and investor bases, and are known for their international vision and extensive professional knowledge. This means that they can be of immense help in areas ranging from financing, valuation and business analysis to corporate governance and financial strategies. One GBA logistics enterprise currently setting up a logistics centre in Hong Kong described how it had, in the course of the project, used a variety of services in Hong Kong, particularly in the areas of design, electrical and mechanical engineering, project valuation, environmental assessment and legal services. They said that the services in Hong Kong are instrumental to the successful advance of the project because they are very professional, highly internationalised and extremely reliable.
In the interviews, many GBA enterprises from different sectors also pointed to Hong Kong's clear advantage in professional services, such as financial and legal consulting, and marketing services. This advantage is down to the practitioners' professional knowledge, their readiness to provide proactive services and the extensive scope of their services. Even more important is the similarity of Hong Kong businesses' corporate culture to that of their American and European counterparts, and the ability of Hong Kong professionals to appreciate the needs of their clients.
These viewpoints are in line with the feedback from respondents in the financial services sector. Recognising that Hong Kong's professional services sector is mature and diversified, these respondents believe that Hong Kong, in its role as the bridge between mainland enterprises and overseas markets, serves an important role in promoting Chinese products and services. For example, when mainland enterprises carry out promotions overseas to attract foreign investment, they usually make use of Hong Kong to contact overseas investors. This is partly because Hong Kong is recognised internationally as a very reputable platform, and partly because Hong Kong's professionals are more familiar with international investors' preferences and concerns and the ways they like to carry out presentations and do business.
73% of respondents agreed that "the robust intellectual property (IP) protection and legal services make Hong Kong an ideal place for IP management and trading activities" (this statement also met with a strong agreement score of 4.0). One GBA manufacturer explained that Hong Kong's superior IP protection performance was the reason for it choosing to set up an office in Hong Kong and using Hong Kong's legal consulting services to handle its overseas patent registration and IP protection affairs. In Hong Kong, IP theft and plagiarism are relatively rare, while confidentiality is better protected than on the mainland. These are of particular importance to companies that have their own independently developed IPs.
72% of respondents agreed or strongly agreed that "with abundant local and international legal experts understanding the laws and regulations of multiple jurisdictions, Hong Kong provides end-to-end legal advice and solutions for my business" (a statement which also received an agreement rating of 4.0). During the in-depth interviews, one respondent pointed out that Hong Kong, like many overseas countries, uses the common law system. Hong Kong's professionals are more familiar than their mainland counterparts are with international laws and practices and the latest trends. They also have more extensive experience in handling external patent registration matters and they conduct business in a more professional manner. Furthermore, because of the language advantage that Hong Kong's professionals enjoy, businesses find it quicker and more convenient to use them to deal with overseas affairs.
During the in-depth interviews, respondents generally agreed that Hong Kong's large pool of legal professionals has contributed towards attracting students finishing their overseas studies to return to Hong Kong to work. Even though the quality of mainland China's professional services sector is improving rapidly and its services providers charge lower fees, GBA companies are still willing to engage Hong Kong's professional service providers.
65% of respondents agreed or strongly agreed that "the well developed and transparent legal system makes Hong Kong an ideal location to resolve cross-border disputes for my business". One GBA firm pointed out that, to GBA enterprises planning to invest in a Belt and Road country or territory, or to enterprises from a Belt and Road country interested in investing in the GBA, Hong Kong is an indispensable springboard. Many GBA enterprises said that their clients prefer to use Hong Kong as a location for signing contracts and for resolving disputes. The main reason for this is that they believe that Hong Kong's laws and regulations offer more protection for both parties, thus ensuring that contracts have a strong binding force. They also believe that Hong Kong's judicial system is fairer.
​​​​​​​
---
1 For the background information about this report, please refer to the appendix in Hong Kong as the International Business Hub for the Greater Bay Area (Executive Summary).
The Chinese version of the report is prepared by PricewaterhouseCoopers Advisory Services Limited. The English version of the report is translated by the Hong Kong Trade Development Council based on the Chinese version. Should there be any inconsistency or ambiguity between the English and Chinese versions, the Chinese version shall prevail.
PricewaterhouseCoopers Advisory Services Limited, other PwC Firms, its partners, employees and agents, accept no liability, whether as a result of breach of contract or tort (including negligence) in relation to the report (Chinese or English version), and will not accept any liability, obligation or legal responsibility for any loss or damage (including without limitation consequential loss or damage) however arising from or in connection with any use or misuse of or reliance on the report (Chinese or English version) by the readers. PwC Firms refer to any entity or partnership within the worldwide network of PricewaterhouseCoopers firms and entities ("PwC Firms"). Each of PwC Firms is a separate and independent legal entity.
Legal Services
Intellectual Property
Quality Inspection and Testing
Public Relations
Legal Services
Intellectual Property
Quality Inspection and Testing
Public Relations
Legal Services
Intellectual Property
Quality Inspection and Testing
Public Relations
Legal Services
Intellectual Property
Quality Inspection and Testing
Public Relations
Legal Services
Intellectual Property
Quality Inspection and Testing
Public Relations
Legal Services
Intellectual Property
Quality Inspection and Testing
Public Relations
Legal Services
Intellectual Property
Quality Inspection and Testing
Public Relations
Mainland China
Hong Kong
Hong Kong
Macau
Mainland China
Hong Kong
Hong Kong
Macau
Mainland China
Hong Kong
Hong Kong
Macau
Mainland China
Hong Kong
Hong Kong
Macau
Mainland China
Hong Kong
Hong Kong
Macau
Mainland China
Hong Kong
Hong Kong
Macau
Mainland China
Hong Kong
Hong Kong
Macau