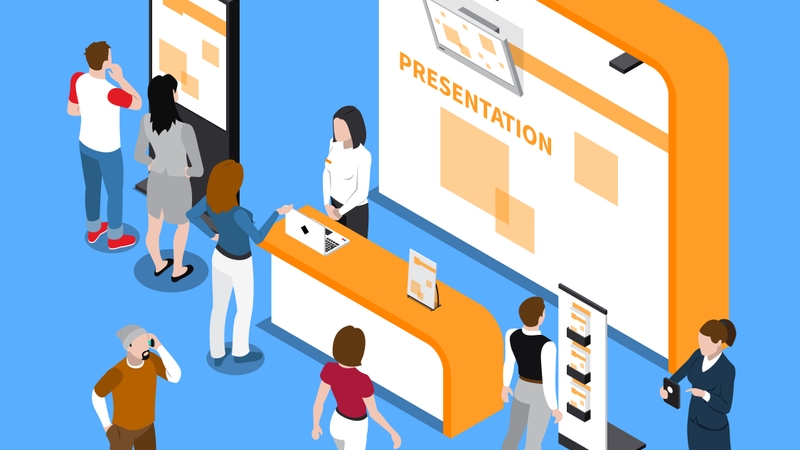 https://origin.hkmb.hktdc.com/en/NTY4NzEzNjUz
SWOT Analysis of Hong Kong as an International Business Hub: A Key Trading Centre
Hong Kong is one of the world's most important trade centres, acting as it does as a trading bridge between mainland China and the global market. The city has long practised free economic policies and supported a multilateral trade system, putting it among the world's most open economies. The Closer Economic Partnership Arrangement (CEPA) signed between Hong Kong and the mainland in 2003, which covers trade in goods, trade in services, investment and economic and technical cooperation, has strengthened the trading relationship and fostered trade and investment between the two places. Hong Kong also acts as an entrepôt for overseas countries, the mainland and the Guangdong-Hong Kong-Macao Greater Bay Area (GBA), and is a major avenue through which the mainland conducts its external trade. Furthermore, Hong Kong's close trade relations with Europe and the US, which make it easier to forge cooperation with overseas businesses, set it apart from other GBA cities. It is important to ascertain how GBA enterprises view Hong Kong's function as a trading centre. One respondent, a trading service enterprise in the GBA, noted that Hong Kong's trading personnel are highly professional and dedicated, offering customised services with a high level of standardisation.
In the survey conducted by PricewaterhouseCoopers Advisory Services Limited (PwC)1, 28% of respondents said they had used Hong Kong's trading services. Its exhibitions and trade fairs are the most popular, with 17% of the respondents having participated in them (see Figure 1). This is followed in popularity by the city's import and export trading services, which have been used by 13% of respondents.
Respondents rated the city's trading services in terms of accessibility, quality and efficiency (Figure 2). They gave their highest rating (12.3 out of 15) to testing and certification services, scoring them particularly highly for quality and accessibility. Next came exhibitions and trade fairs, followed closely by import and export trading services, both of which scored well on accessibility.
Respondents were also asked how much they agreed with a set of statements about Hong Kong as a trading centre (Figure 3). The statement that met with the highest level of agreement among respondents was "Hong Kong's free trade policy facilitates trade of goods and services between GBA and overseas markets through Hong Kong". 73% agreed or strongly agreed with the statement, and the strength of agreement with it was rated at 4.0. The statement "Hong Kong provides a wide range of trade-related value-added services (e.g. trade finance, testing and certification, insurance) that effectively support the trading activities of my business" won the next highest level of accord, with 72% of the respondents agreeing or strongly agreeing to give it a rating of 3.9.
Among GBA enterprises, 68% of the respondents agreed or strongly agreed that "exhibitions and trade fairs held in Hong Kong help my company to expand the business network with mainland and overseas companies". Thanks to the colossal volume of commodities trade in Hong Kong, the city has developed into one of the world's major convention and exhibition hubs. One respondent, a trading firm engaging in R&D and production of household appliances in the GBA, pointed out that Hong Kong's strength in this field is aided by its geographical advantage, being at the heart of Asia. The city's well-established aviation network, which makes it easier for exhibitors and buyers to travel to and from the city, also helps to make it an ideal place to hold international conventions and exhibitions. Hong Kong is, too, a significant platform through which GBA enterprises seek overseas business partners. In the past few decades, GBA enterprises have successfully linked up with overseas clients through Hong Kong and tapped client resources to help them grow their business.
As well as signing free trade agreements with a number of countries and territories in Europe and Asia, the Hong Kong government has also tried to drive coordinated development with free trade zones and other regions on the mainland. Efforts are being made to streamline customs clearance procedures at free trade zones and promote the connectivity and integration of trade activities within the GBA.
Hong Kong is seen as being ahead of GBA cities in the areas of product testing, verification and certification services. This is due to the general trust placed in the quality of the city's goods and services, the level of internationalisation, and the integrity of its industry players. With its robust and transparent certification system, Hong Kong can offer mainland companies independent, third-party product quality certification and testing services which should enhance the confidence of overseas and local buyers in mainland products.
---
1 For the background information about this report, please refer to the appendix in Hong Kong as the International Business Hub for the Greater Bay Area (Executive Summary).
The Chinese version of the report is prepared by PricewaterhouseCoopers Advisory Services Limited. The English version of the report is translated by the Hong Kong Trade Development Council based on the Chinese version. Should there be any inconsistency or ambiguity between the English and Chinese versions, the Chinese version shall prevail.
PricewaterhouseCoopers Advisory Services Limited, other PwC Firms, its partners, employees and agents, accept no liability, whether as a result of breach of contract or tort (including negligence) in relation to the report (Chinese or English version), and will not accept any liability, obligation or legal responsibility for any loss or damage (including without limitation consequential loss or damage) however arising from or in connection with any use or misuse of or reliance on the report (Chinese or English version) by the readers. PwC Firms refer to any entity or partnership within the worldwide network of PricewaterhouseCoopers firms and entities ("PwC Firms"). Each of PwC Firms is a separate and independent legal entity.
Quality Inspection and Testing
Quality Inspection and Testing
Quality Inspection and Testing
Quality Inspection and Testing
Quality Inspection and Testing
Quality Inspection and Testing
Quality Inspection and Testing
Quality Inspection and Testing
Hong Kong
Mainland China
Hong Kong
Macau
Hong Kong
Mainland China
Hong Kong
Macau
Hong Kong
Mainland China
Hong Kong
Macau
Hong Kong
Mainland China
Hong Kong
Macau
Hong Kong
Mainland China
Hong Kong
Macau
Hong Kong
Mainland China
Hong Kong
Macau
Hong Kong
Mainland China
Hong Kong
Macau
Hong Kong
Mainland China
Hong Kong
Macau