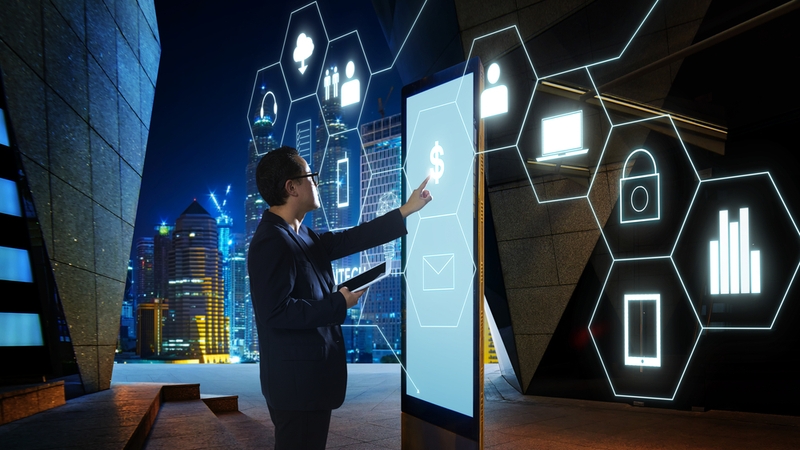 https://origin.hkmb.hktdc.com/en/NTg2ODk2NTE4
Hong Kong's Future Development Direction: An Innovation and Technology Interchange
To spur the growth of the innovation and technology (I&T) industry, the Hong Kong government has increased investment in hardware facilities such as the Hong Kong Science Park, Cyberport and Hong Kong-Shenzhen Innovation and Technology Park. In a study on Hong Kong as the international business hub for the Guangdong-Hong Kong-Macao Greater Bay Area (GBA)1, some respondents suggested that innovation in other sectors should also be encouraged, as innovative practices in areas such as business models or management models could also become one of Hong Kong's unique strengths. The Hong Kong government should also keep close tabs on the latest developments in the innovation sector, with a view to revising the definition of innovation.
Stepping up Government Support for the I&T Sector
Firstly, Hong Kong organisations could consider becoming the "first customer" of local start-ups by procuring their products and services on an "early and pilot implementation" basis. Efforts should also be made to encourage the general public to use such products and services, so as to popularise and promote the application of I&T and build Hong Kong into a smart city. The city should also spearhead efforts to transform the entire GBA into a smart city cluster.
Secondly, Hong Kong should adopt the "government-industry-academia-research collaboration" approach, providing opportunities for personnel in Hong Kong's higher education institutions and organisations to run actual business operations and help turn the I&T sector into a new economic driver. The relevant Hong Kong organisations should offer funding support to develop frontier and emerging technologies and motivate researchers to carry out incubation and trials in Hong Kong's technological research institutes. They can continue with their work by setting up factories on the mainland for testing, commercialisation and production, taking advantage of the lower production costs there. The business could, when it has matured, use Hong Kong as a financing platform to raise funds and get listed.
Thirdly, Hong Kong could focus on developing light-asset technology sectors, such as virtual currencies, social platforms and video games. Hong Kong lacks an advantage in heavy-technology sectors involving intensive use of labour and machinery, but it could develop them in collaboration with other GBA cities. Hong Kong also has a great pool of biotechnology and healthcare talent who require limited space for their research and production equipment. With this in mind, Hong Kong could prioritise the development of healthcare-related technology sectors. Moreover, the city should actively take forward the application of new technologies like artificial intelligence and big data analytics in the industries in which it already has an advantage, and look to be a pioneer in these areas.
Fourthly, the Hong Kong-Shenzhen Innovation and Technology Park at the Lok Ma Chau Loop could step up cooperation with Shenzhen's innovation and technology zone to rationalise the service scope of the two zones. Resources should be consolidated to give start-ups and research institutes in both places greater support. It is crucial for organisations to cooperate on a strategic level, and jointly invest in heavy assets and facilities in the GBA, in order to get more businesses to form industry clusters with increased competitiveness.
Finally, government departments could consider discussing with the Central Government the creation of inter-disciplinary research institutes in Hong Kong and the provision of funding for their research projects. This would enable a better development and utilisation of the local workforce, and boost the R&D capability of higher education institutions conducting research on cutting-edge technologies.
Establishing an Ecology for Complementary Development
For Hong Kong's I&T industry, the GBA provides an opportunity for more collaboration with Shenzhen and other GBA cities. Some respondents said Hong Kong should develop in coordination with other GBA cities and complement each other's strengths, since other GBA cities have resources such as land which Hong Kong lacks. Hong Kong should use the cost advantage of the innovation and hi-tech sectors in mainland cities and proactively seek opportunities to cooperate with them to create an ecology conducive to technological development in Hong Kong. This is critical to fuelling the development of hi-tech industry in the city.
Meanwhile, Shenzhen's well-established R&D and commercialised ecology provides a very favourable environment for the incubation and growth of I&T enterprises. Hong Kong can therefore capitalise on the advantages of its neighbouring cities to boost its I&T industry. For example, professors in Hong Kong could take the lead by bringing students to mainland cities to carry out R&D projects. Hong Kong should also try to create a favourable entrepreneurship environment with good financing prospects, and provide a platform to connect start-ups with commercialisation opportunities and bring start-ups to other GBA cities. It would be advisable for Hong Kong and mainland cities to work together to complement each other's strengths through, for example, channelling more Hong Kong personnel and resources to the mainland, and bringing in the mainland's information technology and innovation personnel to Hong Kong to fill vacancies there. Hong Kong must try to seize the opportunities at hand and capitalise fully on its strengths by providing talent and quality support services to help the GBA's development. Every GBA city should also exploit their own advantages to ensure that resources in the GBA are intelligently deployed.
Building a Smart City
The Hong Kong public could be mobilised to help start-ups become more commercially successful. Some respondents proposed that Hong Kong should set up a "living lab" in each district, based on local community needs and aimed at boost the residents' quality of life. For instance, if a district has a preponderance of elderly people, organisations could bring in technology facilities designed to make life more convenient for the elderly. The technologies brought in would depend on the wants and needs of local residents in each district. This initiative could both foster the development of start-ups and facilitate the building of a people-oriented smart city. If Hong Kong was successful in this regard, the experience could also be replicated in other countries or regions.
Bringing in Venture Capital Institutions
On top of investing in hardware facilities like the Cyberport or the Hong Kong Science Park, the government could also take measures to attract the world's leading venture capital institutions to Hong Kong. These institutions have a great deal of experience in investing in the I&T sector. They would not only bring in funding support for start-ups, but more importantly they would be able to provide professional guidance on incubation. They may also introduce advanced business models from the mainland and overseas and share with local start-ups their market acumen and experience in business expansion and development in the technology sector. Businesses could even be directly brought into Hong Kong, substantially increasing the chance of success for local start-ups.
---
1 For the background information about this report, please refer to the appendix in Hong Kong as the International Business Hub for the Greater Bay Area (Executive Summary).
The Chinese version of the report is prepared by PricewaterhouseCoopers Advisory Services Limited. The English version of the report is translated by the Hong Kong Trade Development Council based on the Chinese version. Should there be any inconsistency or ambiguity between the English and Chinese versions, the Chinese version shall prevail.
PricewaterhouseCoopers Advisory Services Limited, other PwC Firms, its partners, employees and agents, accept no liability, whether as a result of breach of contract or tort (including negligence) in relation to the report (Chinese or English version), and will not accept any liability, obligation or legal responsibility for any loss or damage (including without limitation consequential loss or damage) however arising from or in connection with any use or misuse of or reliance on the report (Chinese or English version) by the readers. PwC Firms refer to any entity or partnership within the worldwide network of PricewaterhouseCoopers firms and entities ("PwC Firms"). Each of PwC Firms is a separate and independent legal entity.
Technology
Technology
Technology
Technology
Technology
Technology
Technology
Technology
Technology
Technology
Hong Kong
Mainland China
Hong Kong
Macau
Hong Kong
Mainland China
Hong Kong
Macau
Hong Kong
Mainland China
Hong Kong
Macau
Hong Kong
Mainland China
Hong Kong
Macau
Hong Kong
Mainland China
Hong Kong
Macau
Hong Kong
Mainland China
Hong Kong
Macau
Hong Kong
Mainland China
Hong Kong
Macau
Hong Kong
Mainland China
Hong Kong
Macau
Hong Kong
Mainland China
Hong Kong
Macau
Hong Kong
Mainland China
Hong Kong
Macau