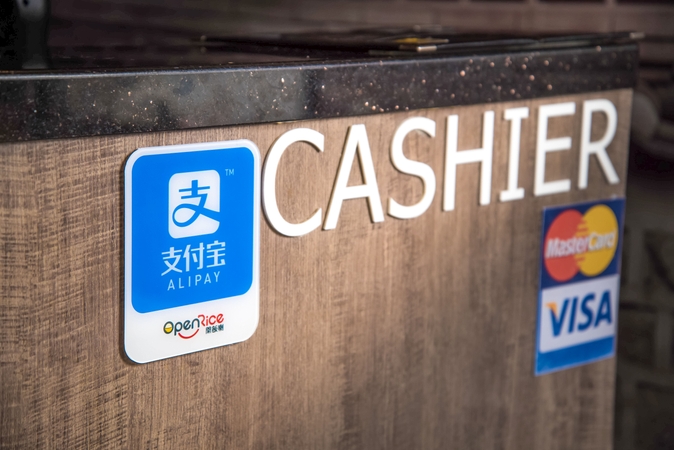 https://origin.hkmb.hktdc.com/en/NjAxNTk5NDc0
Navigating Covid-19: A Food Tech Platform
The Covid-19 health emergency has put the foodservice industry in a particularly difficult position. Social distancing, dine-in restrictions, capacity limits and the like have caused massive damage to the industry, where most caterers are heavily reliant on the dine-in segment. As a result, restaurant receipts in what was once an Asian food paradise, fell at an unprecedented pace of approximately 30% year-on-year in the first half of 2020.
In order to mitigate the adverse impact of the pandemic and ensuing dine-in bans on the industry – the city's third-largest employer after import and export and retail – the HKSAR government has launched two rounds of supporting measures. The Food Licence Holders Subsidy Scheme was introduced in March 2020 and the Catering Business (Social Distancing) Subsidy Scheme launched in May 2020 and had disbursed over HK$4.3 billion in subsidies to the embattled sector, as of 9 June 2020.
Despite this support, struggling businesses have been forced to adopt different cost-saving actions, such as employee furloughs, layoffs and downsizing. Many have failed completely, with the number of establishments reduced by 790 in the six months ending 30 June 2020, while some 22,000 people lost their jobs.
Although many have struggled to adopt strategies for avoiding a cash crunch in the coronavirus outbreak, it is also of paramount importance for restauranteurs to transform their business model in response to the fast-changing consumption behaviour and business environment. These new frontiers include takeaway – whether self-pick-up or delivery –, contactless ordering, integrated payment systems, novel incentive or loyalty programmes to regain dine-in confidence, and business diversification.
Technology has a vital role to play in achieving these business transformation goals. The investment needed to set up and maintain the 'food tech' infrastructure can easily put small and medium enterprises (SMEs) at a disadvantage. Technology enablers or platforms can help to level the playing field.
To better understand the key the role of technology is in the future of catering businesses, HKTDC Research sat down with Jan Wong, Managing Director of Openrice Limited, to see how the popular online food and restaurant guide has expanded into a food tech enabler, helping to walk tens of thousands of local restaurants, large and small, through their digitalisation journey.
Making Food Tech Affordable
Founded in 1999, OpenRice is the most popular online food and restaurant guide in Hong Kong, boasting a base of more than six million monthly active, web-based or app-based users in the 7.5 million-strong city and more than 26,000 F&B merchants. Its dominance has, therefore, given the online platform an unrivalled advantage when it comes to developing and launching its food tech infrastructure as it looks to offer affordable restaurant solutions to various restaurateurs, regardless of their type or size.
Wong explained how the company's scale helps it to offer reasonable pricing terms, saying: "Thanks to its large clientele, diners and restauranteurs, OpenRice can offer its services on a fixed rate basis, instead of a lump sum fee. More importantly, the service fee is charged only after the diners have actually consumed food services.
"Under this pricing principle, the per-head table reservation fee, for example, will only be charged when the diners' attendance is confirmed, and takeaway charges are payable as a percentage of the order upon placement. These on-demand restaurant services, with no upfront payments required, have proven to be useful for F&B businesses, as they allow them to pay for the food tech services only out of their sales receipts."
Flexible pricing aside, OpenRice, under its Integrated Payment service, offers its catering clients an expedited payment settlement policy which guarantees payments with restaurants in no more than three working days. This is much faster than the industry norm, with restauranteurs usually waiting for 30 days or more before payment. The improved liquidity is certainly a big plus for cash-strapped restauranteurs, who are just exploring the online businesses as an alternative to dine-in amid the Covid-19 pandemic.
It goes without saying that this integrated payment solution can support restaurants that don't have access to such payment methods as Visa, MasterCard, AlipayHK and other digital payment solutions. To better complement the online-to-offline (O2O) ecosystem, OpenRice launched "OpenRice Pay" in December 2020, a new feature that allows diners at restaurants to scan a QR code for an expedited payment on their dining bills through the OpenRice app, while also enjoying instant cash discounts and earning points from the relevant payment partner.​​​​​​​
Wong said: "Many of these financial and fintech companies are active sponsors of the catering businesses on the OpenRice platform. This, in turn. gives participating restaurants another opportunity to promote their dining offers via sponsored credit card discounts or other bonus point incentives."

​​​​​​​​​​​​​​Throwing a Lifeline
Way before the virus outbreak, OpenRice launched its Takeaway ordering service in 2019, allowing its four million-plus registered members to pre-order and pre-pay their meals at participating restaurants for self-pick-ups.
Wong believes that OpenRice Takeaway has transcended the limitations that a typical online food delivery platform faces in terms geographical coverage, capacity limit and the like and is, in effect, complementary to such services. In the midst of the pandemic, these particular constraints could become a life-and-death issue for restaurants, when takeaway orders make up the lion's share of income.
Wong believes that OpenRice Takeaway service is a competitive option, saying: "We charge only 6% of the transaction value as a service fee, way lower than the transaction cost of 20-30% commonly charged by food delivery platforms."
To further support the beleaguered industry, OpenRice waived all fees and charges for transactions made through OpenRice Takeaway for more than four months, starting in late February 2020. Wong said: "During the first month after its launch, roughly 500 restaurants applied for the service for the first time, and the number has kept growing rapidly."
The OpenRice team has been putting every effort in helping restaurants to adapt to the 'new normal' with takeaway service becoming increasingly indispensable. Wong said: "To do this, our 100-strong local IT team has been working around the clock to help restaurants digitalise their menus, integrate OpenRice Takeaway with their point of sale and/or takeaway systems and the like, with the full support from the sales team in working hard on client liaison and after-sale service."
The local set-up has given the food tech platform an edge on minimising communication barriers with its clients stemming from languages, time zones and cultures, which turns out to be a key to success for the platform to deliver quick results.
Paving the Road to Recovery
Since the launch of its table reservation service in 2010, OpenRice has attracted thousands of Hong Kong restaurants to join the platform, where more than 1.8 million registered OpenRice members have had the experience of reserving tables, accounting for more than 21 million seats thus far.
Covid-19, however, has triggered a complex, ever-changing set of dine-in restrictions, ranging from operation hours, seating capacity limits and distancing requirements, which are inevitably hurting the platform's revenue from table bookings, while requiring continued efforts to adjust the booking system in compliance with the latest regulatory requirements.
Despite these challenges, Wong remains optimistic on the dine-in business over the long term, saying: "Our big data has showed that demand for dine-in is very resilient. In the last couple rounds of the relaxation of dine-in bans, we've observed V-shaped rebounds on the number of bookings on our system.
"The number of table reservations spiked and hit all-time high in June, when the gathering ban was once loosened. Though the number fell again in line with the tightening of the dine-in restrictions amid resurgence, the number surged again in September with another round of relaxation."
OpenRice has spearheaded recovery efforts in the sector by orchestrating a series of campaigns with its F&B partners. One of its early efforts was the Thanksgiving Week campaign running for eight weeks from 21 September, with users able to grab a dine-in meal at just HK$20, compared to the regular price of 10 times or more, at participating restaurants.
Going Seamless and Contactless
Experiential retailing and versatile dining experiences have also accelerated under the pandemic. To attract higher foot traffic to shopping malls and capture consumers' dining power, Wong sees many mall developers becoming more willing to allocate retail spaces to F&B tenants, while re-positioning cafeteria as an attractive element in their premises.
As mall developers and owners have put greater effort over the years into designing and theming food courts and other traffic-boosting facilities, they have become a new batch of OpenRice clients in the coronavirus. Many mall developers and owners are struggling with steep traffic declines and are eager to explore ways to boost traffic with smart retail strategy combining different F&B and non-F&B offers. They feel the pressing need to salvage their F&B tenants, who are at the same time suffering from the low traffic.
To kill two birds with one stone, some mall owners have turned to food tech enablers. Wong explained, saying: "Lee Gardens for example, has partnered with us to offer its mall members a 360-degree e-dining experience by integrating our dining functions, such as table reservation, scan-to-order and payment, into its proprietary app, while enhancing customer loyalty by rewarding them with bonus points for dining spending.
"Not only can this seamless O2O experience be a great help for shopping malls to tap into the lifestyle of the new generation consumers, but it is also a shot in the arm for them to help regain confidence of shoppers and diners in the current challenging times."
Food & Beverages
Food & Beverages
Food & Beverages
Food & Beverages
Food & Beverages
Food & Beverages
Food & Beverages
Hong Kong
Hong Kong
Hong Kong
Hong Kong
Hong Kong
Hong Kong
Hong Kong
Hong Kong
Hong Kong
Hong Kong
Hong Kong
Hong Kong
Hong Kong
Hong Kong