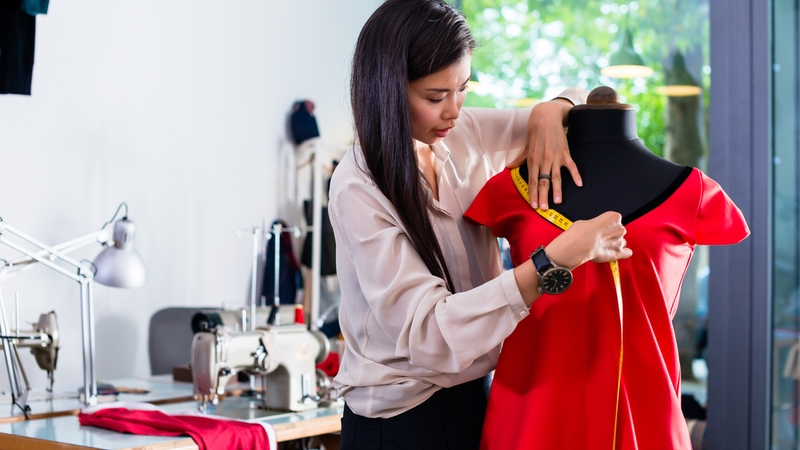 https://origin.hkmb.hktdc.com/en/NjE4MDYzMTMz
Start-Up Hong Kong: Government Looks to Incubate Design and Fashion Talent
The creative sector is considered one of the driving forces behind the sustained growth of an economy. In a bid to inspire and motivate Hong Kong designers to start their own businesses, the Hong Kong Government has provided funding support to the Hong Kong Design Centre to establish two start-up incubation programmes: the Design Incubation Programme (DIP) and the Fashion Incubation Programme (FIP). These two programmes provide marketing support and facilitation to design start-ups in order to foster the development of the local design ecosystem. Programme director Kennis Chan described the development trends of the Hong Kong design industry and explained how she works with various stakeholders in the industry to ensure the healthy development of local fashion design firms within the Hong Kong start-up community.
Nurturing Local Brands
DIP was launched in 2006 to provide hardware and software support to design start-ups in the early stages of their business development. By the end of 2019, it had nurtured 263 local fashion design start-ups. Hong Kong Design Centre, meanwhile, lent support to emerging designer brands and subsequently launched FIP in 2016 to focus on nurturing fashion designers with potential. By the end of 2019, FIP had brought 15 fashion designer brands under its wing, and expected them to be sufficiently established to go it alone within two years. During the entire incubation period, each brand is eligible for up to HK$500,000 in financial assistance and other support, including:
Workspace: free or discounted rental
Grants for operations, marketing and business development
Use of a 24/7 business centre with meeting rooms, shared office equipment, etc
Business knowledge enrichment programmes
Mentors from different disciplines offering guidance and advice to help with business operation and design concepts
Business outreach programmes providing marketing, promotion and collaboration opportunitiesIn addition, incubatee companies can enjoy long-term support. After the two-year incubation period, hardware and equipment support such as access to laser cutting machines, UV printers and photo studios continues to be available. Chan emphasised: "creativity and novelty in operating models and products are important in the design industry. So, in providing support to start-ups, we aim to give the greatest flexibility and autonomy to the designers, often putting the design concepts of the designers first."
Trends and Needs of Hong Kong's Design Sector
The DIP has now been running for more than 10 years, so that it has a comprehensive scope and mature operations. To cope with development trends in the sector, the Hong Kong Design Centre has continuously fine-tuned the operating model and procedures of the programme. The number of applications it receives every year is fairly stable, with the majority coming from fashion design companies, followed by product design companies. In recent years, as optical art, spatial art, and digital designing such as virtual reality (VR) have become fashionable, the number of related start-ups has increased markedly.
Start-ups need sufficient sources of funding to be viable. A special feature of the DIP is that its funding support is divided into two parts: one for hardware and the other for operations. This encourages incubatee companies to allocate resources effectively and ensures that the programme can provide all-round help to each participant. Chan explained that, whereas technology start-ups need a huge amount of funding for R&D technologies, design start-ups mostly spend money on marketing and public relations. So the allocation of funds from the incubation programme is customised to the needs of the local design sector.
Other than funds, design start-ups need to build up professional knowledge in running a business. Chan said that designers are generally knowledgeable in their profession and fully confident of their products, but need training in operating their business. To help design practitioners build a solid foundation in the early stages of their business, the incubatee companies must participate in a seven-day business enrichment course. By inviting international and local business partners to provide professional advice for these incubatees, Hong Kong Design Centre has made this course extremely popular. The incubation programme is also organising regular seminars to help start-ups network with industry organisations, academic institutions, angel investors, professional bodies and business partners and maximise co-operation opportunities.
Chan has recognised that design start-ups are often wary of investors interfering with their design concepts and fear that they may damage their brands. To allay such concerns, the DIP offers the incubatee companies a range of investor matching and fundraising activities. Some companies even use overseas crowdfunding platforms to seek out investors to increase their chance of success.

Comprehensive Design Ecosystem
Chan believes the allocation of resources in the start-up ecosystem is working effectively given the state of development of the local design sector. Various stakeholders are working together to bolster the local design sector at different stages. The Hong Kong Design Centre focuses on nurturing design and fashion start-ups. The Hong Kong Design Institute and The Hong Kong Polytechnic University offer a range of courses for talent education and training. The contents of these courses are periodically updated, and new courses such as media design have been introduced to meet market needs. Funded by the Government's Innovation and Technology Commission, the Hong Kong Research Institute of Textiles and Apparel (HKRITA) hosted by The Hong Kong Polytechnic University carries out R&D. This aims to increase the manufacturing value-added of the local textile and fashion industry, and raise the global competitiveness of the industry. The HKTDC and Fashion Farm Foundation (FFF), a non-profit, are actively helping local companies promote their products overseas. The latter offers its members studios that serve as platforms where local fashion designers can network and collaborate. It also organises regular industry seminars and selects designers to participate in overseas exhibitions to expand their horizons. Chan hopes that all these stakeholders will keep in close communication, broaden co-operation and explore together how they can integrate resources and contribute towards the sustained growth of local fashion design start-ups.
Future Challenges and Opportunities
Looking forward, assuming there are no significant changes in government development policies, fashion and product design will continue to be the mainstream of the local design sector. Local designers dream of marketing their brands in overseas markets such as France, the UK and Japan, but design start-ups need to increase the visibility of local brands internationally. The HKTDC is providing appropriate support, but there are fewer exhibitions and networking opportunities for the design sector compared to the retail market. Chan hopes the government will pay more attention to the needs of the sector.
Rising production costs are another problem faced by local entrepreneurs. Costs in Hong Kong are relatively high, so most local design start-ups prefer to rely on mainland manufacturers, particularly those in the nearby Pearl River Delta region, where supervision of the production process is easier. Nevertheless, given the low production volume of start-ups, it is not easy to find a reliable partner and meet the minimum order quantity that mainland manufacturers require. Some entrepreneurs have no alternative but to shoulder higher costs and produce locally in small quantities.
Chan said she is not aware of any specific policy and plan related to the design sector to help them target opportunities in the Greater Bay Area (GBA). Hong Kong design start-ups have development potential in the GBA but there are no incentives to attract the sector into expanding into the GBA. Confronted with a huge but unfamiliar consumer market, some local design practitioners are feeling at a loss. Chan hopes that the Hong Kong Government can take up the role of a facilitator by bringing together market information and resources, encouraging transparency and boosting the confidence of the sector to expand into the mainland market.
Design Services
Design Services
Design Services
Design Services
Design Services
Design Services
Design Services
Design Services
Design Services
Hong Kong
Hong Kong
Hong Kong
Hong Kong
Hong Kong
Hong Kong
Hong Kong
Hong Kong
Hong Kong
Hong Kong
Hong Kong
Hong Kong
Hong Kong
Hong Kong
Hong Kong
Hong Kong
Hong Kong
Hong Kong