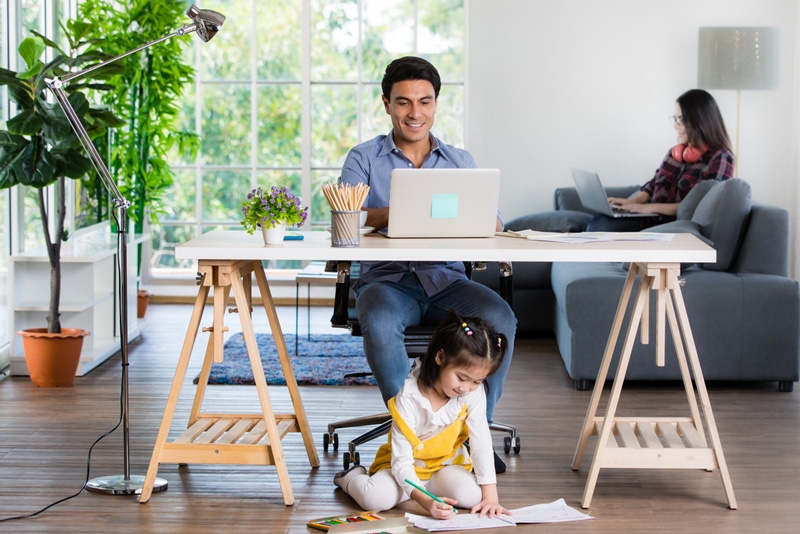 https://origin.hkmb.hktdc.com/en/NjIyMzcxNDc5
Thai Consumer Preferences: Home and Living
Home is where the heart is. Each home reflects the personality of its owners. A recent survey conducted by HKTDC Research indicated that middle-class Thais are increasingly willing to spend money on making their home feel cosier and more comfortable, as well as making it match their own style. According to the study, 86% of Thai consumers plan to spend more or about the same as they do now on home and living products in the next three years. 
Thailand's increasing affluence and urbanisation is driving the rise in demand for home and living products. Urban dwellers see their homes as more than just a shelter, but instead as a way to express themselves. This is pushing up the demand for unusual home décor items and beautifully designed furniture. Another factor affecting this sector is the growing environmental awareness among Thai middle-class homeowners, which is shifting consumer preferences toward energy-efficient home appliances and eco-friendly home decorative products. 
In a nutshell, the Thai home and living market is characterised by a rise in urbanisation, small living spaces, and lifestyle changes. Competition in the home and living sector is fierce. Brands need to understand the lifestyles of modern consumers and the new desires and needs that are arising as a result of lifestyle shift.
Thai Consumers' Expected Changes in Spending Pattern in the Next Three Years (Products)
Categories

Spend More

Unchanged

Spend Less

Net
(Spend More - Spend Less)

Packaged Food and Beverages

54%

36%

9%

45%

Consumer Electronics
e.g. smartphone accessories and smart home devices

50%

38%

11%

39%

Home and Living
e.g. small home appliances and houseware items

43%

43%

15%

28%

Skin Care and Cosmetics

41%

40%

18%

23%

Fashion Apparel
e.g. bags and shoes, streetwear, and athleisure

34%

41%

25%

9%

Toys and Collectibles
e.g. traditional and digital toys, collectible figures

18%

37%

46%

-28%
Source: HKTDC survey
Rise in urbanisation
Thailand is transforming itself from a predominantly rural country to an increasingly urban one. In as little as 10 years, the country has shifted from being 36% urban to 50%, which means that half of the population now lives in cities and urban areas. While Thailand's urbanisation rates are still low compared to other developed nations, they could soon reach levels of 80-90%. 
The Thai government hopes urbanisation will drive economic growth in second-tier cities and narrow the country's widening income gap. Some small cities are experiencing a property market boom as villagers move to urban areas. Many youngsters from small villages in remote rural areas are leaving home for second-tier cities in Thailand. These educated young people have aspirations and no interest in following in their parents' footsteps as rice farmers. They are attracted to the cities' ample job opportunities and vibrant urban lifestyle. This growing urbanisation is reflected in a rise in the number of property projects in smaller cities, and the subsequent lifestyle changes. 
Explaining how this is changing people's expectations of how they view their homes, one 27-year-old participant in the focus groups said: "I see my living place as a symbol of my lifestyle. I look forward to replacing old furniture, housewares, and home decorative items with new ones to match them with my own personal styles. And I have more incentive to do so now as I spend more time at home due to the pandemic." Furniture and home decoration manufacturers are expected to gear up their development of new products to meet the changing lifestyles of the younger and urban generations. 
As urbanisation accelerates, newly urban dwellers have become the key target for manufacturers of small appliances such as fridge freezers, microwaves, rice cookers, vacuum cleaners, air conditioners and washing machines. There is also increasing demand for smaller items such as houseware, crockery, utensils, art, design, and garden items, as well as home accessories and décor items such as lighting fixtures, candle holders and lanterns, vases, rugs, and picture frames. 
Small living spaces 
With a large proportion of the Thai population moving from villages to cities, more people are now living in apartments with less space. As a result, saving space is becoming a priority when it comes to choosing household products and home appliances. There has been a rise in demand for innovative multi-functional home appliances such as a 4-in-1 steam, convection, microwave and grill oven, a sink built-in dishwasher, a hotpot and grill pan, and a 3-in-1 breakfast machine. 
There are also increasing numbers of household products ingeniously designed to help save space – products such as a flat folding chair, a wall mounted ironing board, a roll-up dish drying rack, a vertical free standing shoe rack, and collapsible containers.
Lifestyle changes 
The survey discovered that middle-class Thais are very much in favour of energy-saving products which are both good for the environment and help reduce their electricity bills. Respondents indicated that they were willing to pay a premium for these products. The demand for more energy-efficient appliances is expected to grow in tandem with increasing awareness of ethical consumerism. 
Middle-class Thais also value consumer experience when it comes to owning things. Riding on this trend, some players in this sector set themselves apart from competitors by adding the experiential element. One successful example of this is Hurom, a popular slow juicing appliance manufacturer from South Korea whose products come with a high price tag. 
The brand enhanced its customer experience by opening its own juice bar café to allow consumers to sample the juice before making a purchase. This helped consumers overcome their fears of the product's high price point, resulting in a 58% increase in sales in South Korea in just three years. The company has since expanded to Thailand, Indonesia and Vietnam, and has ambitious plans to expand to other parts of Asia. 
According to Kitchen Appliance Pros, Hurom produced one of the best juicers of 2020, thanks to its game-changing self-feeding hopper. Hurom H-AI Slow Juicer pushes down fruits and vegetables for the user. The automatic operation makes it harder to clog or overfeed the hopper, and requires less effort on the part of the user than other juicers on the market. This makes it a perfect tool for today's time-conscious and health-conscious consumers.  
New sales channels for home and living products are emerging which try to take advantage of lifestyle changes in Thailand. Apart from e-commerce, there are home lifestyle stores like Jaspal Home, Room Concept and Open House that offer a unique opportunity for new brands with innovative and creative products to tap into the more upscale market. These stores sell a curated selection of home products and accessories based on a certain lifestyle or theme, and are continually looking for new and exciting products to add to their portfolio.
---
[1] The HKTDC conducted a consumer survey and four focus groups in the cities of Bangkok and Chiang Mai in April-September 2020. A total of 1,004 Thai consumers aged between 18 and 60, with a monthly household income of THB30,000 (US$930) or above, responded to the survey. The participants in the focus groups, as well as fulfilling the same age and income requirements as the survey respondents, had to be internet and mobile phone users, and to have travelled abroad at least once in the past year.
Household Products
Electronics & Electrical Appliances
Furniture & Furnishings
Southeast Asia
ASEAN
Thailand