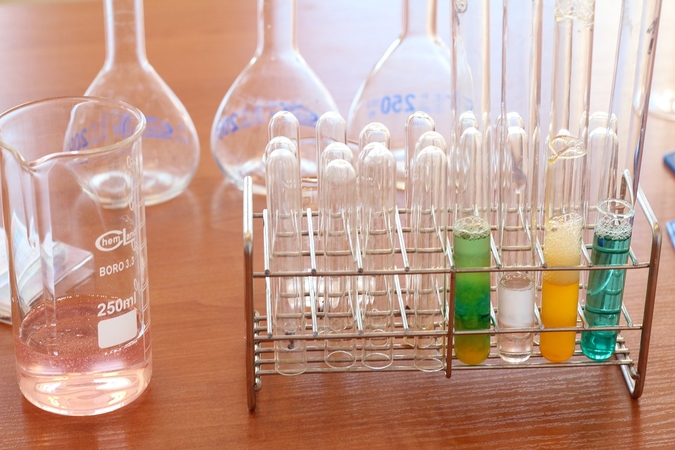 https://origin.hkmb.hktdc.com/en/NjcxNTU5MzUz
Environmental Health Group Expects Continued Action by U.S. States to Address Toxic Chemicals
Safer States, a network of diverse consumer organisations and coalitions with shared environmental and health concerns, recently issued a press release highlighting on-going legislative efforts at the U.S. state level to prohibit or regulate more strictly the sale and distribution of products containing hazardous chemicals. Specifically, the organisation states that at least 27 states plan to introduce bills this year to implement more than 180 separate policies to limit exposures to toxic chemicals, including bans on non-stick per- and polyfluoroalkyl substances (PFAS) in food packaging, fire-fighting foam and textiles, as well as additional prohibitions on toxic flame retardants.
Safer States National Director Sarah Doll stated that "2021 will be another year when states will take the lead in winning protections from toxic chemicals and incentives for safe alternatives". In particular, PFAS regulation and clean-up is expected to be a priority for U.S. states this year. For example, Safer States estimates that at least 18 states are likely to introduce legislation to restrict PFAS in products such as food packaging, firefighting foam and textiles. Eleven of these states – Alaska, Arizona, Connecticut, Iowa, Maryland, Michigan, Minnesota, Oregon, Rhode Island, Virginia and Vermont – are anticipated to consider policies to eliminate PFAS from food packaging, at least seven states – Alaska, Connecticut, Massachusetts, Maine, Maryland, Michigan and Vermont – are expected to target PFAS in firefighting foam, and at least six states – Alaska, Massachusetts, Maryland, Maine, New York and Vermont – are expected to address PFAS in textiles such as carpets, rugs and upholstery as well as after-market textile treatments.
With regard to textiles, Safer States notes that both California and Washington have identified PFAS as significant sources of human and ecological exposures and are working on potential safer alternatives through regulatory processes.
Various states are also considering potential regulatory measures to address PFAS in other consumer products, such as children's products (California), cookware (California and Massachusetts) and ski wax (Vermont). Additionally, Safer States indicates that Connecticut and Maine are considering broader PFAS bans on consumer products, while Minnesota may establish a new PFAS task force to address existing and potential future contamination. Safer States believes at least five states – Indiana, Maryland, Maine, Michigan and Vermont – will also consider policies for medical monitoring, strict liability and/or extending the statute of limitations for PFAS lawsuits. Maine and Minnesota, for their part, are expected to consider policies to officially designate PFAS chemicals as hazardous under state law. 
A number of states are also expected to introduce measures to remove harmful flame retardants from furniture, children's products and/or electronics, as well various other restrictions, as detailed below.
At least seven states (Alaska, Delaware, Georgia, Iowa, New Jersey, New York and Virginia) are expected to consider policies to restrict toxic flame retardants in furniture, children's products and/or electronics.
At least five states (Massachusetts, Maryland, Michigan, New Jersey and New York) will likely consider policies to restrict or require disclosure of chemicals of concern in cosmetics, which may include formaldehyde, parabens, PFAS, phthalates and mercury.
At least four states (Massachusetts, New Jersey, New York and Oregon) are likely to consider restrictions on other chemicals of concern found in various products, including pet products (New York), paint (Oregon), receipt paper (Massachusetts and New Jersey) and children's products (New Jersey and New York). Moreover, Oregon is expected to consider expanding its existing regulatory authority to regulate chemicals of concern.
In related news, California recently informed tyre manufacturers that it wants them to explore alternatives to using zinc in tyres, which state regulators claim harms aquatic life and burdens waterways. The California Department of Toxic Substances Control asserted in a press release that zinc helps make rubber stronger but also wears off tyre tread and washes into storm drains, streams, rivers and lakes, threatening California fish and other aquatic organisms. Accordingly, the state intends to work with tyre makers through the Safer Consumer Products programme to look for an alternative to this component.
DTSC will now start preparing a technical document for release in the spring and will solicit input from industry and the public prior to initiating a rulemaking. If the agency chooses to regulate zinc in tyres, manufacturers would have to conduct an alternatives analysis to determine if there is a substitute that is safe for the environment and public health while still meeting performance and safety requirements.
Garments, Textiles & Accessories
Baby Products
Household Products
Furniture & Furnishings
Electronics & Electrical Appliances
Health & Beauty
Garments, Textiles & Accessories
Baby Products
Household Products
Furniture & Furnishings
Electronics & Electrical Appliances
Health & Beauty
Garments, Textiles & Accessories
Baby Products
Household Products
Furniture & Furnishings
Electronics & Electrical Appliances
Health & Beauty
Garments, Textiles & Accessories
Baby Products
Household Products
Furniture & Furnishings
Electronics & Electrical Appliances
Health & Beauty
North America
USA
North America
USA
North America
USA
North America
USA