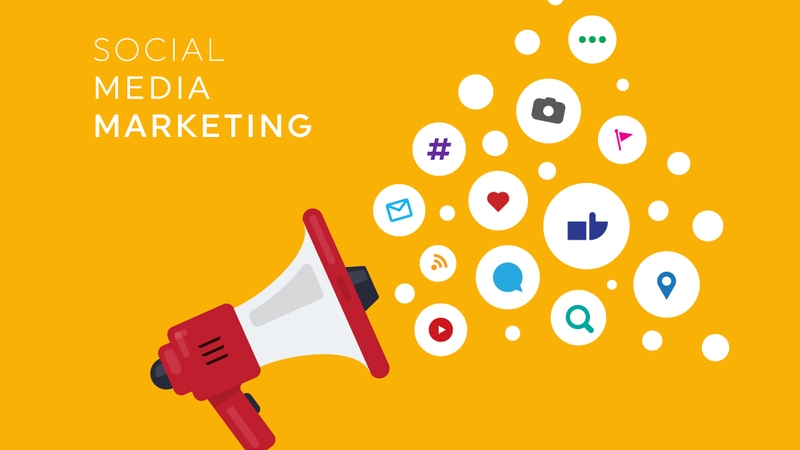 https://origin.hkmb.hktdc.com/en/NzI2MDI2MTUz
Digital Marketing in China: Channels and Strategies
According to the China Statistical Report on Internet Development released by the China Internet Network Information Center (CNNIC), there were close to 1 billion internet users in China as of December 2020, with internet penetration rate (ratio of internet users to total population) reaching 70.4%. Around 99.7% of internet users used mobile phones to go online. This creates infinite opportunities for digital marketing. HKTDC Research has launched a series on China's New Marketing Strategies featuring the experiences of a number of marketing companies. This article sums up the digital marketing channels and strategies used by internet users in mainland China as a point of reference for Hong Kong companies.
Major Digital Marketing Channels
Leading digital marketing channels in China currently include:
| | |
| --- | --- |
| Channel | Description |
| Social media and messaging platform | WeChat is the most widely used social media and messaging platform in China. Users can chat with others, follow friends' updates in Moments, follow the Official Accounts of businesses, access information on Subscription Accounts, shop online via Mini Programs, and watch short videos on Channel. Another major social media and messaging platform is QQ. |
| Large online shopping platforms | Consumers can browse different products on large online shopping platforms. Besides providing a platform for online stores, many platforms also operate retail businesses themselves. Major operators include Taobao, Tmall, JD.com, Pinduoduo and VIP, each with its own area of emphasis. |
| Microblog | Sina Weibo is a popular microblog website in China. Users can express their views in their personal accounts and search for information of interest using the push and search functions of Sina Weibo. |
| Search engines | Users can search for websites using keywords. Major search engines include Baidu, 360 Search and Sogou. Search platforms for news media information are becoming increasingly popular in recent years. JinriToutiao is one of these engines. |
| Short video platforms | Unlike other online video platforms, short videos shown on these platforms are mostly in the vertical format to suit the viewing habits of mobile phone users. They have a higher pushing frequency. Major platforms include Douyin and Kuaishou. |
| Online video platforms | Users can use keywords to search for their favourite videos. Major platforms include iQiyi, Youku, Bilibili, v.qq, Haokan and iXigua. They vary considerably in their focus. Some specialise in TV dramas and movies while others cater to other specialist interests. |
| User experience sharing platforms and online review and evaluation platforms | Users can share their consumer experience through texts, videos and photos. They may also follow other user accounts (experience sharing platforms) and rate and comment on business accounts after consumption (online review and evaluation platforms). Major experience sharing platforms include Xiaohongshu and major review platforms include Dianping and Mafengwo. Studies show that most users of Xiaohongshu are under 35 years of age and are female.1 |
| Knowledge sharing platforms | Users can ask questions, read other people's answers or answer questions raised by other users. Zhihu is one of these platforms. |
| Group buying platforms | Users can join other users in buying the same product at a discount through these platforms. Major platforms include Meituan. |
Major Marketing Strategies
1. Advertising
This involves buying advertising space on online channels. In addition to direct advertising, product placements may be arranged through sponsorship of TV dramas and other programmes. A company may rely on data analysis and tag recommendation algorithms to precisely push ads to target customers on various platforms.
2. Content planning
Content planning is a method of soft selling. Content planning catering to the likes and dislikes of target consumers conveys a company's information to consumers and uses hooks to get their attention.
3. Special offers
This includes using discount prices to tempt customers to buy a product or service. In addition to traditional sales seasons such as the Spring Festival, National Day and other long holidays, there are other shopping festivals initiated by online shopping platforms, such as "6.18" (18 June), "Double 11" (11 November) and "Double 12" (12 December). Companies usually offer discounts during sales seasons to attract customers.
4. Building brand following
A company may draw the attention of consumers by engaging with its customers and establishing closer ties with them. Common methods of engaging with customers include games and online live streaming to introduce and sell products.
5. Publicity through influencers or KOLs
Influencers or key opinion leaders (KOLs) are people with a sizeable online following. A company can introduce its products and services to consumers by working with them.
6. Social Retailing
Companies can use the social circles of sales agents and customers to promote products and services to their friends (Note: According to China's Regulation on Prohibition of Pyramid Selling, acts whereby an organiser or operator seeks unlawful gains by recruiting persons, calculating and paying remunerations to recruiters on the basis of the number of persons a recruiter has directly or indirectly recruited, or on the basis of sales performance, or asking the recruiters to pay a certain fee for obtaining the qualification for participation are defined as pyramid selling and are illegal).
Application of Marketing Strategies on Different Channels
The following marketing strategies are commonly used on different channels:
Channel

Marketing strategies

Social media and messaging platform

Content planning: Writing articles and shooting videos for release on a company's official account.

Special offers: Attracting consumers to place orders by making special offers in Mini Program stores.

Building brand followings: Attracting supporters to follow a company's official account.

Publicity through influencers or KOLs: Commissioning influencers or KOLs to conduct live streaming or introducing a product or service through the accounts of influencers or KOLs.

Social retailing: Using the Moments function to recommend products and services to friends.

Large online shopping platforms

Content planning: Designing product descriptions with clear illustrations.

Special offers: Offering discounts during shopping festivals.

Publicity through influencers or KOLs: Commissioning influencers or KOLs to conduct live streaming.

Microblog

Advertising and content planning: Using data analysis and tag recommendation algorithms to push a company's ads with precision to target customers.

Publicity through influencers or KOLs: Introducing a product and service through the accounts of influencers or KOLs.

Search engines

Advertising: Placing ads so users can learn about a company when searching for certain keywords.

Short video platforms

Advertising: A company may buy an app open ad (the first ad that appears on the screen when a user opens an app) or pay a fee to push videos to target customers with precision.

Content planning: Shooting short videos to attract users to follow a company's account.

Building brand followings: Users following an account will easily see new videos being uploaded.

Publicity through influencers or KOLs: Commissioning influencers or KOLs to conduct live streaming.

Online video platforms

Advertising: A company can pay for ad space or arrange product placement by sponsoring TV dramas or other means.

Content planning: Shooting videos for release on a company's official account.

User experience sharing platforms and online review and evaluation platforms

Publicity through influencers or KOLs: Introducing a product or service through the accounts of influencers or KOLs.

Building brand followings: Encouraging customers to give their opinions on a platform after using a product or service.

Knowledge sharing platforms

Content planning: Writing articles to share specialised industry knowledge.

Group buying platforms

Special offers: Offering group buying discounts.
Services of Service Providers
Mainland China has its own unique business environment. Companies may find it helpful to co-operate with service providers at different stages of their business development. Service providers, including marketing companies, market research companies, logistics companies, intellectual property consultants and law firms, each have specialist knowledge in their own fields and can provide assistance to companies to improve their operational efficiency.
Assisting in setting up and managing accounts
Service providers are familiar with the procedures for setting up business accounts. They can provide companies with advice or assistance to set up accounts quickly and correctly. They can also assist in account management to ensure that companies are not punished by the platform operator or government for not knowing the rules.
Co-ordinating marketing strategies and content writing
Different channels reach out to consumers of different backgrounds. Service providers can recommend offline and offline channels best suited to a company's marketing goals and co-ordinate marketing activities on different channels. Service providers can also help create content that conforms to mainland consumer preferences and rules and regulations.
Finding suitable influencers or KOLs
Service providers can recommend appropriate influencers or KOLs to companies.
Brand building
Service providers can assist companies in brand positioning and image improvement so that they make a deep impression on mainland consumers.
Market survey
Through data analysis, service providers can analyse the market and the image of a company in the eyes of the public.
IPR consultancy, agency and protection
A company may not be familiar with how the intellectual property rights (IPR) system actually works in mainland China when it first enters the mainland market. An IPR consultant can address its problems at this stage. At the same time, service providers may assist in the filing of trademarks and patents. A company may also seek legal assistance if rights infringement is encountered.
Assistance in cross-border logistics
A company may have trouble finding the best form of cross-border logistics between the mainland and Hong Kong. Service providers can assist in the arrangement of optimal cross-border logistics solutions.
Points to Note When Conducting Digital Marketing on the Mainland
Although service providers may be able to save companies a lot of trouble when venturing into the mainland market, companies also need to prepare themselves for these ventures. The following are some of the points they need to note:
1. Know your business well
A company should know the products and services of its own brand well before it can create appropriate contents. Consumers can easily search for information of interest online and are less tolerant of hard-sell marketing than they used to be. The appeal of content to consumers is key to successful online marketing.
2. Good brand management
Accounts on online platforms are registered in the name of companies. A company needs to seize the opportunities offered by different platforms to display its brand image.
3. Follow mainland trends
Companies should keep track of the latest hot topics on the internet and plan and launch marketing activities and products best suited to the consumers' taste.
4. Launch products with high price-performance ratios
Online platforms give companies a great chance to increase visibility. This leads to keen competition and reduces customer loyalty. Companies should launch products with high price-performance ratios to stay competitive.
5. Adapt to the fast-moving cycles of e-commerce products
Since consumers can browse different brands online, companies are tempted to launch new products at a faster pace to attract consumers. Meanwhile, there is an increasing demand for personalised products. These factors lead to the shortening of product life cycles. Companies should adapt to the fast-moving cycles of e-commerce products in planning their supply chains and publicity. Strategies include the launch of "stock keeping units" (SKUs) every quarter or six months.
6. Have ample funds ready
The mainland market is huge and adequate funds are needed to launch marketing activities with a bang. Companies also need to offer discounts to increase sales at certain times of the year. As the business moves forward, a company may need to recruit more staff for e-commerce marketing and customer relations services. They should budget for these expenditures.
7. Pay due attention to both online and offline operations
Although online platforms are very convenient, many consumers still prefer brick-and-mortar stores to see the products. Companies should take every opportunity to let customers feel and try the products and use these opportunities to attract consumers to follow their online accounts and receive information online when they go home.
8. Maintain close ties with customers
A customer who is willing to follow a company's online account is already a supporter of this company to a certain extent. Therefore, a company should not neglect its existing customers. Rather, it should listen to customers' opinions and encourage them to recommend its products to friends.
9. Attach importance to data analysis
Through online platforms, companies may obtain many useful data such as the time customers spend browsing online stores, the products viewed and the length of time they spent browsing online platforms. Companies should undertake data analysis and use the findings to target their marketing.
10. Choose service providers carefully
A company should have a clear idea of the services provided and the fees charged before signing contracts with service providers. It should also register accounts on online platforms using its own name and avoid using the accounts of service providers. This ensures it retains control of its accounts when it stops working with the service providers. 
11. Attach importance to IPR
IPR is receiving increasing attention on the mainland. If a company discovers any infringement of its IPR, it must report this immediately to the online platform or government authorities concerned. It may even be necessary to hire an IPR consultant or lawyer to protect its rights and interests. At the same time, it should prioritise IPR protection to prevent acts of infringement.
12. Closely follow updates on policies, laws and regulations
Laws and regulations are regularly updated on the mainland. The government also releases new policies from time to time. Companies should closely follow the latest releases to avoid committing offences or missing the chance to benefit from policy incentives.
13. Long-term planning
Becoming a brand accepted and trusted by mainland consumers is not something that can be achieved overnight and takes a lot of time and resources. A company should make plans with a view to its target customers, marketing and development objectives and financial arrangements, before venturing into the mainland market.
Conclusion
Digital marketing has greatly broadened promotional channels and strategies. Today, marketing is no longer restricted to hard-sell advertising using the traditional media. Companies are able to use many different channels to push their information. They can also seek target customers and directly listen to consumer opinions through data analysis, online live streaming and other means. The internet has given companies more room to increase visibility.
However, these opportunities are also placing new demands on businesses. Companies need to know how to draw the attention of consumers in a fast moving online world. This change poses challenges to companies building brand image and creating marketing content. Although some of these problems may be resolved through co-operation with service providers, companies still have to prepare and plan carefully in order to succeed.
In spite of these challenges, Hong Kong companies are known for their flexibility and there are many experienced service providers in the market. Those who are willing to spend time and resources are well poised to succeed in the mainland market. Overseas companies may also consider using Hong Kong as a springboard to find suitable service providers and acclimatise to business on the mainland. Hong Kong has close cultural ties with other cities in the Guangdong-Hong Kong-Macao Greater Bay Area and is blessed with mature business consulting and professional services and logistics support, making it an ideal location for overseas companies seeking to expand their business into mainland China.
---
1 2020 Xiaohongshu live broadcast data analysis report (2020年小紅書直播資料分析報告) published by qian-gua.com, October 2020.