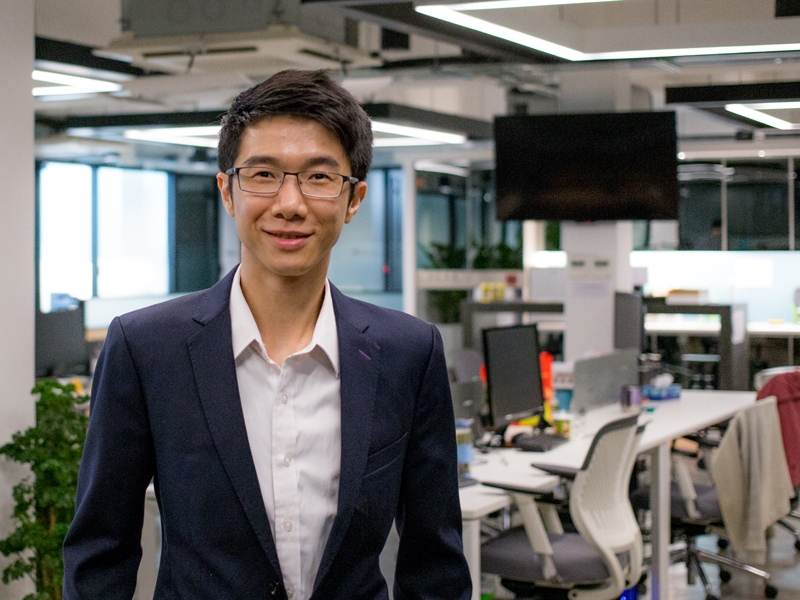 https://origin.hkmb.hktdc.com/en/NzM3MDk4ODc3
Smart City Facilitators: Enhancing Customer Experience with AI Chatbot
Interview with Sunny Wong, Director of Set Sail Software
Businesses are becoming increasingly reliant on artificial intelligence (AI) to automate business functions across customer service, sales and marketing. A recent survey showed that 66%[1] of companies have increased or maintained their levels of AI investment since the onset of Covid-19, in order to optimise costs and enhance customer experience. In particular, AI-powered chatbots are more frequently adopted to replace human chat service agents to automate customer support.
In view of the opportunities presented by the use of AI in customer services, HKTDC Research conducted an interview with Sunny Wong, Director of Set Sail Software, to get his insights on the benefits and applications of AI chatbots across various industries.
Guide to Chatbot Development
An engineer himself, Wong shared his experiences of developing chatbots, "Chatbots are able to mimic human conversation through Natural Language Processing (NLP). This enables the bot to assess input from the users and create responses based on a contextual analysis similar to a human being.
"We train the bot by inputting vocabulary from many different sources, including databases, websites and online forums. By giving it a wide exposure to different words, phrases and speech patterns, it can further assess and interpret queries more effectively."
Focusing on Cantonese and Mandarin NLP, Wong pointed out the complexity of developing chatbots in Hong Kong, saying: "While Cantonese is the mother tongue for most of the city's population, English is also quite frequently spoken. Unlike other cities, it is very common for people in Hong Kong to mix Cantonese and English in one sentence during conversations. It is therefore essential for us to develop a chatbot model which can understand mixed languages in conversations.
"There are also different slangs and expressions for the same subject. For example, Tsim Sha Tsui (a place in Hong Kong) can be expressed in acronym as "TST" or "尖咀" in Cantonese. It is important for us to keep the database updated for buzzwords and acronyms to enable a more natural and accurate response from the chatbot."
Intelligent Conversational Experience Yet with Limitations
Wong remarked that one of the most immediate benefits with chatbots is that businesses can automate repetitive tasks such as responding to customer requests and save costs by reducing staffing needs. "Take Starr Insurance as an example, this client of ours have launched a chatbot to sell single trip and annual travel insurance, which customers would normally rely on insurance agents to do so. The chatbot asks a series of questions to customise a travel insurance plan and once completed, the insurance policy is emailed to the customer, all within a few minutes."
"Having a chatbot can also result in more responsive and quicker response to customer inquiries", Wong observed. "Customers can get instant answers to their questions at any time, rather than navigating a website to look for answers themselves. This can provide customers with a more reliable and consistent service experience." As well as handling general enquiries, Set Sail Software also supports various customer engagement activities, such as coupon redemption, service booking and marketing campaigns, all via chatbots.
Chatbots do, however, come with potential problems. One of the most common instances of failed chatbots is the mismatch between the customer's inquiry and the chatbot's reply. Wong, however, believes that there are ways to mitigate this issue, saying: "This can happen when the customer asks unclear questions or includes several enquiries in one question. For example, the customer might ask "What's the latest promotion and which product is the cheapest?". The chatbot can get confused because the customer is asking two different inquiries here.
"To mitigate any irrelevant answers, we designed our chatbot in such a way that it will clarify the customer's questions in order to get a better understanding of the context and give a more accurate answer. Similarly, the same approach has also been adopted to multi-turn dialogues to allow the bot to develop contextual understanding and allow it to adequately resolve a customer query."
As with other technologies, chatbots present both opportunities and limitations. Wong suggested that businesses should manage their expectations when they plan to adopt such technology in their operations, saying: "Chatbots help streamline customer service operations but businesses need to understand that they cannot resolve all customer inquiries. Businesses should always provide an alternative means of communication by giving customers the option to contact human customer service agents when needed."
Staying Competitive
While there are many AI chatbot solution providers in the market, Set Sail Software differentiates itself by focusing on developing chatbots to be used in specific industries. Explaining his company's approach, Wong said, "We focus on providing chatbot services to corporations and organisations in insurance, finance, retail and public services. For example, we have worked with Bank of China (BOC) Life, Manulife, FWD and ZhongAn Insurance to develop chatbots for handling insurance-specific enquiries. We believe that deepening our expertise in selected industry verticals can help us stay competitive."
Set Sail Software also enables chatbots to integrate with different enterprise databases and platforms for a more comprehensive application. Wong said "Our clients can integrate our chatbots with customer relationship management (CRM) systems such as Salesforce and Zendesk, which allows businesses to quickly gain access to their customers' data and profiles when handling enquiries. We also support integration to other databases, human resources management (HRM) system and POS system, depending on the need and industry of the client."
"We are also one of the Messenger API for Instagram Beta Partners of Facebook for their messaging services." Wong remarked. "Only three of Facebook's 29 global partners come from Asia and we're one of them. This partnership enables us to provide our chatbot services on Instagram and this has become one of our major competitive edges over other AI chatbot solution providers."
Looking to the future, Wong sees opportunities in the wider application of chatbots on social media platforms. He singled out Instagram in particular, saying: "More and more businesses are having presence on Instagram to get in touch with customers and generate online sales. Many of the customer enquiries made through direct messages on the platform are currently handled by humans. We believe chatbots could be a powerful tool in handling pre-and post-sale questions more efficiently and effectively."
Exploring Overseas Opportunities ​​​​​​​

While Hong Kong remains the major market for Set Sail Software's chatbot solutions, Wong has begun to explore opportunities outside the city, including Mainland China and Southeast Asia. Understanding the intense competition of chatbot solutions in the mainland, Wong adopts a different strategy to attract Chinese customers, saying: "We will be leveraging on our unique status as an enterprise partner of Facebook and focusing on helping mainland companies adopt chatbots when reaching overseas customers through Facebook and Instagram."

In September last year, Wong set up an office in Vietnam to develop the market there. Outlining the ideal conditions for chatbots to grow in the Vietnamese market, Wong said: "The country has a young population and tech-savvy consumers which have driven the growth in demand for digital services. More and more retail businesses are looking to use virtual assistants and chatbots to handle customer services and this is where we can play a role. Vietnam has also been quite successful in containing the coronavirus pandemic, which has made operating our business and hiring local staff much easier as we expand there."
The Future of AI
Wong believes that Hong Kong has an edge in developing AI in view of its high level of academic research on innovation and technology, however, the lack of tech talent hinders the growth. Wong said: "In our own experience, it is not easy to find talent in Hong Kong. A lot of the interns we hired chose to work in the finance field or work in the US after they graduated. The success of a city's AI development depends on its ability to nurture and attract human capital, and this is something Hong Kong should work harder on."
Looking forward, Wong envisions AI as a productive assistant with widespread adoption across various industries, saying: "We will see different businesses scaling up their AI capabilities and applying AI in at least one business function to achieve optimisation in costs, operations and human resources. For example, media firms can use AI to automate the writing of press releases in order to save time and costs, while accountants can rely on the technology to complete repetitive and time-consuming tasks."
Wong is optimistic that, as well as benefitting businesses, AI could also in the future help humans on a more individual level. Outlining a vision of what AI could do for us personally, Wong said: "It could be a useful personal assistant that helps us manage our everyday tasks, like managing our personal finances and our health. Ideally, the technology should become more accessible so that we can all learn to build our own virtual assistant that suits our personal needs."
---
[1] Gartner Survey in September 2020