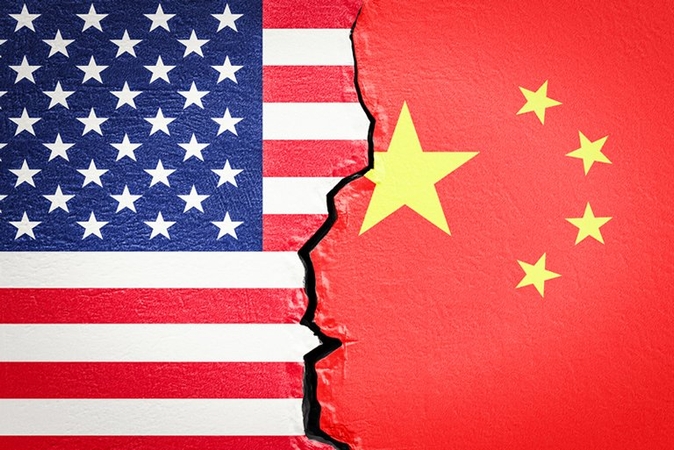 https://origin.hkmb.hktdc.com/en/Nzc0Mzk4NTQ4
Senate Passes Comprehensive Mainland China Legislation
On 8 June, the U.S. Senate passed by a 68-32 vote a bill aimed at boosting U.S. competitiveness while addressing many of the perceived long-term challenges posed by mainland China. The legislation includes a broad range of mainland China-focused provisions as well as duty relief programmes of special interest to the U.S. trade community. The House of Representatives is expected to approve its own version of the legislation that would then need to be reconciled with the Senate version. 
According to a press release by Senate Majority Leader Chuck Schumer's office, the United States Innovation and Competition Act of 2021 (S. 1260) includes US$52 billion in emergency supplemental appropriations to implement the semiconductor-related manufacturing and research and development programmes authorised in last year's National Defense Authorization Act as well as a programme to support legacy chip production that is critical to the U.S. automotive industry. An additional US$1.5 billion is provided to implement the USA Telecommunications Act, which is aimed at fostering U.S. innovation in the race for 5G. 
Mainland China-related provisions of particular relevance included in the legislation are summarised below. 
Forced Labour 
the Uyghur Human Rights Policy Act of 2020 would be amended to allow for the imposition of sanctions for serious human rights abuses in connection with forced labour in mainland China's Xinjiang Uyghur Autonomous Region; and 
U.S. Customs and Border Protection's efforts to enforce the prohibition on imports of goods made with forced labour, including from the XUAR, would be strengthened, including through the establishment of a forced labour division to receive and investigate allegations of goods, wares, articles or merchandise mined, produced or manufactured using forced labour and to co-ordinate enforcement efforts with other agencies. 
Other Sanctions and Restrictions 
the president would be urged to implement all statutorily available sanctions to address malign behaviour and incentivise behaviour change by individuals and entities in mainland China, including intellectual property theft, cyber-related economic espionage, abuses of the international trading system, repression of ethnic minorities and other human rights abuses, illicit assistance to and trade with the North Korean government, and drug trafficking, including trafficking in fentanyl and other opioids; 
sanctions would be required against persons or entities in mainland China determined to have knowingly engaged in or benefitted from significant theft of U.S. trade secrets, or to have provided significant financial, material or technological support for, or goods or services in support of or to benefit significantly from, such theft; 
a determination would have to be made as to whether optical transmission equipment manufactured, produced or distributed by an entity owned, controlled or supported by mainland China poses an unacceptable risk to U.S. national security or the security and safety of U.S. persons; 
the Federal Communications Commission would be required to prohibit the transfer, assignment or disposition of construction permits and station licences to an entity that is subject to undue influence by the Chinese Communist Party or the mainland Chinese government; 
U.S. government agencies would be barred from procuring unmanned aircraft systems from mainland Chinese entities, subject to certain exceptions; 
the sale, purchase, possession and transport of shark fins and products containing shark fins would be prohibited; 
the use of the TikTok app on U.S. government devices would be barred; 
nuclear and space co-operation with the mainland Chinese government or any company owned by the mainland Chinese government or incorporated under the laws of mainland China would be restricted; 
unless a waiver is obtained, funding to institutions of higher education that maintain a contract or agreement with a Confucius Institute would be restricted; and 
mainland Chinese companies would be precluded from participating in the Manufacturing USA Program or the Manufacturing USA Network without a waiver. 
Hong Kong 
within 180 days from the date of enactment of the legislation, the U.S. State Department and the Office of the U.S. Trade Representative would be required to prepare a report on the manner and extent to which the mainland Chinese government uses the status of Hong Kong to circumvent U.S. laws and protections, including U.S. export controls, U.S. sanctions, and antidumping, countervailing and Section 301 duties. 
Section 301 and Other Tariff Relief 
a product exclusion process would be established under Section 301 of the Trade Act of 1974 and the exclusions that were previously granted to a range of mainland Chinese goods would be extended from the date of enactment of the legislation through 31 December 2022 (additionally, retroactive refunds could be sought for any exclusions that were in effect as of 31 December 2020); 
duty-free treatment (including an exemption from Section 301 and any other additional tariffs) would be provided through mid-January 2023 to a range of COVID-19-related products classified under certain tariff lines or appropriately identified by the U.S. International Trade Commission; 
the miscellaneous tariff bill, under which the U.S. grants duty suspensions or reductions to thousands of products from all sources, would be reauthorised through 31 December 2023 with a four-month retroactive application, and the MTB consideration and submission process would be extended for the next two sessions of Congress (the next MTB process to consider new provisions would start in autumn 2022); 
the president would be authorised to reduce or suspend duty collection on any essential medical supplies for a period of not more than 180 days beginning on the date on which the president submits to the Senate Finance Committee and the House Ways and Means Committee a certification that the reduction or suspension is necessary for crisis preparedness; and 
a reformed version of the Generalised System of Preferences would be reauthorised through 1 January 2027, retroactive to 31 December 2020. 
Intellectual Property 
a new intellectual property violator list would be created to identify (i) all centrally administered state-owned enterprises incorporated in mainland China that have benefitted from a significant act or series of acts of intellectual property theft that subjected a U.S. economic sector or particular company incorporated in the U.S. to harm, or an act or government policy of involuntary or coerced technology transfer of intellectual property ultimately owned by a company incorporated in the U.S.; and (ii) any corporate officer of, or principal shareholder with controlling interests in, a previously described entity; 
a report on CBP seizures of counterfeit goods would be required within one year from the date of enactment of the legislation and imports from the top infringing countries would face increased inspections; 
federal agency heads would be allowed to provide support, as requested and appropriate, to U.S. persons seeking technical, legal or other support in addressing intellectual property rights infringement cases regarding mainland China; and 
USTR would be required to provide regular reports to the appropriate congressional committees on the status of the implementation by Beijing of its intellectual property obligations under the Sino-U.S. Economic and Trade Agreement of 15 January 2020. 
Agricultural/Food Imports 
CBP would be required to issue regulations within one year regarding the verification of seafood imports to ensure that no seafood or seafood product harvested or produced using forced labour is entered into the U.S.; and 
within 180 days from the date of enactment of the legislation, the U.S. Department of Agriculture would have to prepare a report on efforts to ensure the safety of imported processed chicken into the U.S. 
Buy American and Related Efforts 
US$15 million per year during fiscal years 2022 through 2026 would be provided to contract the services of qualified experts to help U.S. companies exit from the mainland Chinese market, relocate their production facilities outside the mainland, or otherwise diversify supply chains away from mainland China; 
Buy American requirements would be modernised to address the practice of using mainland Chinese- or Russian-made steel and other products; and 
greater domestic production of personal protective equipment would be encouraged. 
International Engagement 
the administration would be urged to, among other things, complete a joint analysis with ASEAN on risks of overreliance on mainland Chinese equipment critical to strategic technologies and critical infrastructure, share information about and collaborate on screening mainland Chinese investments in strategic technology sectors and critical infrastructure, and work together on appropriate import restriction regimes regarding mainland Chinese exports of surveillance technologies; 
substantial funds would be authorised to step up U.S. engagement with the Indo-Pacific region to counter mainland China's influence; 
the U.S. would be required to undertake efforts aimed at enhancing co-operation with Canada, the European Union, Oceania, and South and Central Asia to address a range of challenges posed by mainland China, and pursue separate efforts to address mainland China's growing influence in Africa, the Middle East, Latin America and the Caribbean; and 
the president would have to work with European counterparts to establish a formal U.S.-European Commission working group to develop a comprehensive strategy with alternatives to mainland China's Belt and Road Initiative for development finance. 
Other 
goods required to be marked pursuant to Section 304 of the Tariff Act of 1930 that are advertised, offered for sale and/or sold on-line would have to disclose (i) their country of origin, (ii) certain other required labelling information (such as fibre content for apparel products) and (iii) the country in which the seller of the product is located (and, if applicable, the country in which any parent corporation of such seller is located) on the relevant website; 
a review of items subject to controls for crime control reasons pursuant to Section 742.7 of the Export Administration Regulations would have to be conducted within 180 days from the date of enactment of the legislation and a determination would subsequently have to be made as to whether further crime control or end-use/end-user export controls are necessary; 
US$300 million would be appropriated annually during fiscal years 2022 through 2026 to "counter the malign influence of the Chinese Communist Party globally" and a report would be required to examine malign activities involving mainland Chinese state-owned enterprises; 
in consultation with the private sector, a comprehensive, multi-year, whole of government effort would have to be undertaken to counter predatory lending and financing by the mainland Chinese government, including support to companies incorporated in mainland China that engage in such activities, in the energy sectors of developing countries; 
a joint interagency task force would have to be established to investigate allegations of systemic market manipulation and other potential violations of antitrust and competition laws in the U.S. by companies established in mainland China, including allegations of efforts to illegally capture market share, fix or manipulate prices, and control the supply of goods in critical U.S. industries, including the pharmaceutical and medical devices industry, the renewable energy industry, and the steel and aluminium industries; 
a study would be required to identify the ten most critical emerging science and technology challenges facing the U.S. – including an assessment of the current relative balance in leadership in addressing the identified challenges between the U.S., U.S. allies or key partners, and mainland China – and recommendations would have to be developed for legislative or administrative action to ensure U.S. leadership in matters relating to such challenges; 
a report would be required detailing U.S. government efforts to gain a commitment from the mainland Chinese government to submit unregulated fentanyl precursors such as 4–AP to controls and setting forth a plan for future steps the U.S. government will take to urge mainland China to combat illicit fentanyl production and trafficking originating in the mainland; 
the administration would have to investigate "corruption and corrupt activities" of senior mainland Chinese government officials; 
the administration would be required to publish on an annual basis a report with a list of subsidies provided by the mainland Chinese government to enterprises in the mainland as well as discriminatory treatment favouring mainland Chinese enterprises over foreign market participants; 
firms would be urged to adopt a corporate code of conduct for operating in mainland China; 
USTR would be required to identify and prioritise for enforcement U.S. trading partners that engage in acts, policies or practices that disrupt digital trade activities, including coerced censorship in their own markets or extraterritorially, and other e-commerce or digital practices with the goal or substantial effect of promoting censorship or extrajudicial data access that disadvantages U.S. persons; 
USTR would have to consider the viability and utility of negotiating digital trade agreements with like-minded countries as well as the degree to which such agreements may provide an opportunity to address digital barriers, deter censorship, promote the free flow of information, support privacy, protect sensitive information, and promote digitally enabled commerce; 
an interagency committee on trade in essential supplies in the U.S. would be established to examine U.S. trade flows and supply chains for essential supplies, facilitate a whole-of-government strategy to ensure that the U.S. has reliable access to essential supplies from its trading partners, and advise private U.S. enterprises that produce or procure essential supplies on recognising potential threats to their supply chains by identifying unreliable trading partners and persons; 
efforts would be redoubled to facilitate trade in essential supplies, including by creating a supply chain database and toolkit; 
a USTR official would have to be designated to monitor unfair trade practices of suppliers of information and communications equipment, including suppliers that are owned, controlled or supported by a foreign government; and 
reports would be required on various additional matters, including overcapacity of mainland Chinese industries, mainland China's currency practices, mainland Chinese influence in international organisations, the development and utilisation of dual-use technologies by the mainland Chinese government, U.S. exposure to mainland China's financial system, investment reciprocity between the U.S. and mainland China, the risks posed by the presence in U.S. capital markets of companies incorporated in mainland China, and the origin of the COVID-19 pandemic, including the contention that the virus potentially originated from the Wuhan Institute of Virology. 
North America
Mainland China
Hong Kong
USA
Hong Kong