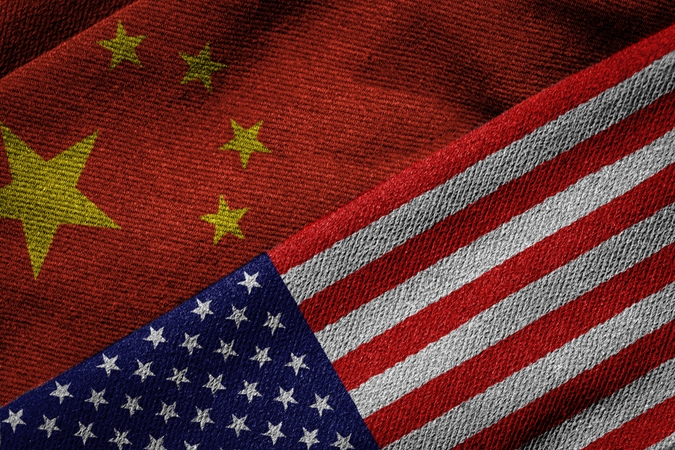 https://origin.hkmb.hktdc.com/en/NzgyODYyODkz
U.S. Bars Silica-Based Products from Key Mainland Chinese Producer
U.S. Secretary of Homeland Security Alejandro Mayorkas announced on 24 June the issuance by U.S. Customs and Border Protection of a new withhold release order requiring with immediate effect the detention at all U.S. ports of entry of shipments containing silica-based products made by Hoshine Silicon Industry Co. Ltd., a company located in mainland China's Xinjiang Uygur Autonomous Region, as well as subject products made by Hoshine's subsidiaries. 
CBP states that the WRO applies to silica-based products made by Hoshine and its subsidiaries as well as to materials and goods (such as polysilicon) derived from or produced using those silica-based products. Silica is a raw material used to make components for solar panels, electronics and various other goods. 
According to CBP, this order is based on information that reasonably indicates the use of forced labour in Hoshine's manufacturing operations involving silica-based products. Following an investigation, CBP identified two of the International Labour Organisation's indicators of forced labour in Hoshine's production process: intimidation and threats and restriction of movement. 
Importers of detained shipments will have an opportunity to export their shipments or submit proof to CBP that they were not produced with forced labour or are not covered by this WRO. CBP emphasises that importers are responsible for ensuring the products they are attempting to import do not exploit forced labour at any point in their supply chains, including the production or harvesting of the raw material. 
The issuance of this WRO follows a recent action by the Biden administration adding polysilicon from mainland China to a list of foreign-made goods it has reason to believe are produced by child and/or forced labour in violation of international standards. This list currently totals 156 goods from 77 countries. The U.S. Department of Labor is required to take steps to ensure that the goods on this list are not imported into the U.S. if they are made with forced or child labour, including working with producers to help set standards to eliminate the use of such labour. 
Concurrently, the U.S. Department of Commerce's Bureau of Industry and Security has added Hoshine Silicon Industry (Shanshan) Co. Ltd., Xinjiang Daqo New Energy Co. Ltd., Xinjiang East Hope Nonferrous Metals Co. Ltd., Xinjiang GCL New Energy Material Technology Co. Ltd. and Xinjiang Production and Construction Corps (XPCC) to the Entity List for accepting or utilising forced labour in the implementation of mainland China's "campaign of repression against Muslim minority groups" in the XUAR. BIS indicates that the Entity List now includes a total of 53 entities specifically implicated in human rights abuses of ethnic minorities from the XUAR, including 15 entities implicated in human rights abuses related to forced labour of ethnic minorities from the XUAR. 
For these five entities, BIS is imposing a licence requirement for all items subject to the Export Administration Regulations and a licence review policy of case-by-case review for Export Control Classification Numbers 1A004.c, 1A004.d, 1A995, 1A999.a, 1D003, 2A983, 2D983 and 2E983. A policy of case-by-case review also applies to items designated as EAR99 that are described in the Note to ECCN 1A995, specifically items for protection against chemical or biological agents that are consumer goods, packaged for retail sale or personal use, or medical products. Additionally, in light of the current global pandemic, BIS is adopting a policy of case-by-case review for items subject to the EAR that are necessary to detect, identify and treat infectious disease. A licence review policy of presumption of denial is being adopted for all other items subject to the EAR. Moreover, no licence exceptions are available for exports, re-exports or transfers (in-country) to the five entities added to the Entity List. 
Shipments of items removed from eligibility for a licence exception or for export, re-export or transfer (in-country) without a licence (NLR) as a result of this rule that were en route aboard a carrier to a port of export, re-export or transfer on 24 June pursuant to actual orders for export, re-export or transfer to or within a foreign destination may proceed to that destination under the previous eligibility. 
North America
Mainland China
USA