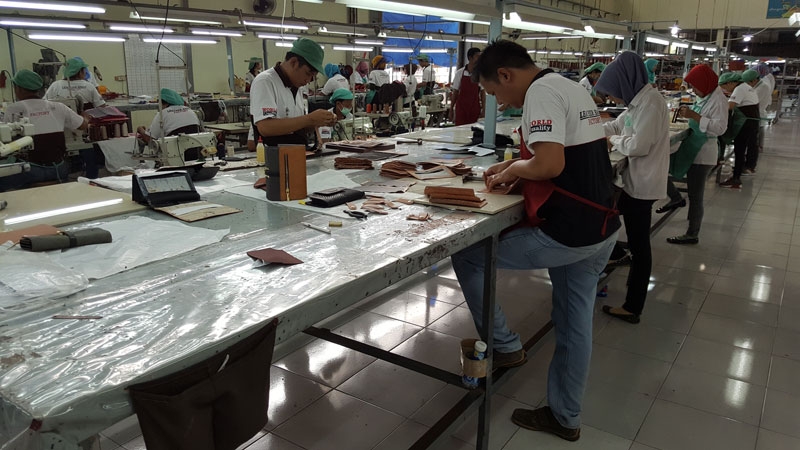 https://origin.hkmb.hktdc.com/en/Nzk5NDYxODY0
U.S. Government Continues to Urge Firms to Avoid Xinjiang Forced Labour in Supply Chains
Six U.S. government agencies – the Office of the U.S. Trade Representative and the U.S. Departments of State, Treasury, Commerce, Homeland Security and Labor – on 13 July issued an updated advisory for U.S. businesses whose supply chains run through mainland China's Xinjiang Uyghur Autonomous Region. This document updates advice originally provided in a 1 July 2020 interagency memo and more emphatically enjoins the business community to avoid forced labour in their supply chains. 
Among other things, the updated advisory notes that any businesses, individuals and other persons, such as academic institutions, research service providers, labour brokers, consultants and investors, that choose to operate in Xinjiang or engage with entities that use labour from Xinjiang elsewhere in mainland China need to be aware of the significant reputational, economic and potentially legal risks they face, including the possibility of having their goods caught up in a withhold release order enforced by U.S. Customs and Border Protection as well as potential civil or criminal investigations and export controls. 
The advisory asserts that given the severity and extent of the abuses taking place in Xinjiang, including alleged "widespread, state-sponsored forced labor and intrusive surveillance taking place amid ongoing genocide and crimes against humanity", businesses and individuals that do not exit supply chains, ventures and/or investments connected to Xinjiang could run a high risk of violating U.S. law. Potential legal risks, according to the advisory, include the violation of statutes criminalising forced labour, including by knowingly benefitting from participation in a venture while knowing or in reckless disregard of the fact that the venture has engaged in forced labour; sanctions violations if dealing with designated persons; export control violations; and violations of the prohibition on imports of goods produced in whole or in part with forced labour or convict labour. 
The advisory urges businesses and individuals to undertake heightened human rights due diligence to identify potential supply chain links to entities operating in Xinjiang, linked to Xinjiang (e.g., through the pairing programme or Xinjiang supply chain inputs), or utilising Uyghur or other ethnic and Muslim minority labourers from Xinjiang. It also adds another form of potential supply chain exposure (i.e., supplying U.S.-origin commodities, software and technology to entities engaged in surveillance and forced labour practices) as well as a useful annex identifying measures taken by the U.S. government on forced labour, resources for information on forced labour, and information on actions taken by other nations' governments. 
Moreover, the advisory updates a list of products/industries in Xinjiang where labour abuses may be taking place. Of particular note is the addition of five products/industries – raw cotton, viscose, gloves, metallurgical grade silicon and renewable energy (polysilicon, ingots, wafers, crystalline silicon solar cells and crystalline silicon solar photovoltaic modules) – to the previous list. Accordingly, the updated list now includes the following products/industries: 
agriculture (including raw cotton, hami melons, korla pears, tomato products and garlic);
cell phones;
cleaning supplies;
construction;
cotton, cotton yarn, cotton fabric, ginning, spinning mills and cotton products;
electronics assembly;
extractives (including coal, copper, hydrocarbons, oil, uranium and zinc);
fake hair, human hair wigs and hair accessories;
food processing factories;
footwear;
gloves;
hospitality services;
metallurgical grade silicon;
noodles;
printing products;
renewable energy (polysilicon, ingots, wafers, crystalline silicon solar cells, crystalline silicon solar photovoltaic modules);
stevia;
sugar;
textiles (including apparel, bedding, carpets, wool and viscose); and
toys 
The advisory states that businesses and individuals should consider this list as an additional risk factor for the heightened human rights due diligence it discusses. 
In the case of the solar supply chain, the advisory states that at each stage in that supply chain there is evidence of enterprises with links to the labour transfer programmes that engage in coercive labour practices as well as to the Xinjiang Production and Construction Corps. U.S. authorities believe that since Xinjiang polysilicon is blended with polysilicon made in other regions of mainland China, separating and tracing the amount and exact origin of any polysilicon from the mainland can be difficult. 
The advisory adds that the pervasiveness of forced labour programmes in Xinjiang and the comingling of solar-grade polysilicon supplies by downstream manufacturers raise concerns throughout the entire solar supply chain. U.S. authorities presume that it is likely that, absent more robust supply chain safeguards, reliable and enhanced auditing procedures and continued midstream supply chain chokepoints, the majority of global solar products may continue to have a connection to forced labour and the XPCC.
Garments, Textiles & Accessories
Food & Beverages
Electronics & Electrical Appliances
Raw Materials
Footwear
Toys & Games
Health & Beauty
Household Products
Building Materials
Mainland China
North America
USA