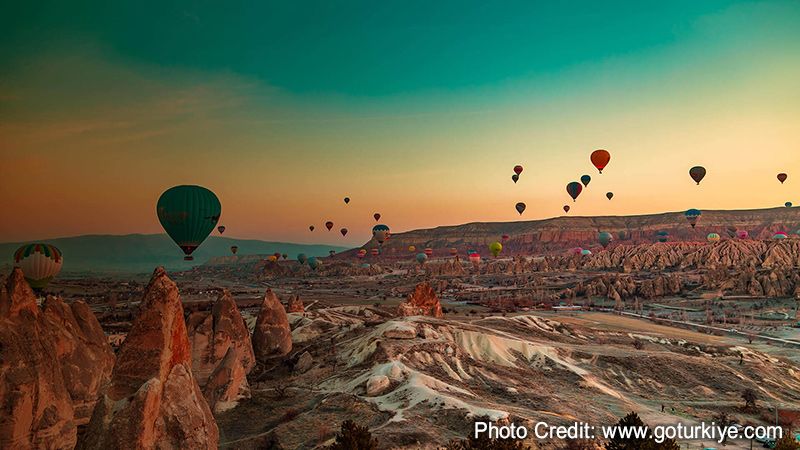 https://origin.hkmb.hktdc.com/en/ODg4MzE2NzAy
Post-Covid Prospects: Turkey
Louis Chan
Third only to the US and the UK for confirmed infections in the past 28 days till 25 October 2021, Turkey has been badly hit by Covid-19, with more than 813,000 cases and 6,000 coronavirus-related deaths. Turkey is still struggling to keep the virus, particularly the more contagious variants, under control.
Turkey, a transcontinental nation located at the crossroads of Europe and Asia with a sizeable young population, was one of the few countries worldwide to avoid an economic contraction in the first year of the pandemic. Following enviable 1.8% GDP growth last year and encouraging performance in the first half of 2021 (7.2% and 21.7% year-on-year growth in Q1 and Q2, respectively), the economy is expected to expand 9% and 5% in this year and next, rising to 5.5% in 2023, the 100th anniversary of the Republic [1].
The country's response to the pandemic was marked by a TRY100 billion Economic Stability Shield Program that included incentives on tax, credit, and labour-related issues. In addition to a short-term employment allowance of up to 60% of employee salaries and the postponement of various tax payments and filings, cushioning measures aimed at providing liquidity on favourable terms to financial institutions and corporates suffering from Covid-19 shocks have been put into place by the Central Bank of the Republic of Turkey (CBRT).
With a firm belief that in the value of immunisation, Turkey began to roll out its nationwide Covid-19 vaccination programme on 14 January 2021. With the initiative earmarked as a clear priority, the country had administered more than 115 million shots by 24 October 2021. To date, more than 55 million people (88% of the adult population) have had their first dose, while more than 48 million people (77%) have received two doses.

To discover how Turkey is preparing for a recovery and how its businesses are ripe for closer partnership with their Hong Kong counterparts in the post-pandemic future, Louis Chan, Principal Economist (Global Research) at HKTDC, interviewed Peyami Kalyoncu, Consul General of Turkey in Hong Kong and Macao.
Chan: How is the implementation of the vaccination programme in Turkey going? Do you have a timetable for when the majority of the adult population will be sufficiently vaccinated?
Kalyoncu: As of 24 October, Turkey had administered more than 115 million doses of its Covid-19 vaccines. More than 88% of the adult population had received their first dose, while more than 77% had received two doses. Vaccination is now available for everyone above 12 years old, allowing schools at all levels to resume face-to-face classes. Third and fourth doses, depending on the vaccine types, are also available for certain age and risk groups.
So far, among the fully vaccinated, approximately 70% have received the mRNA type BioNTech vaccine, which as a matter of fact, was developed by two prominent Turkish-German scientists. The others have been vaccinated with inactivated vaccine, namely Chinese Sinovac. Significant progress has also been made in the national vaccine development programme, and we expect to see a Turkish inactivated type vaccine Turkovac to be available soon for use both at home and abroad.
Since the very beginning of the pandemic, our strong, modern, well-equipped and free healthcare system has coped well with the situation in terms of treatment, ICU bed capacity and provision of ventilation to those in need. In fact, since 2002, we have been witnessing almost a revolution in our healthcare system, with 500 new hospitals built in less than two decades, along with immense city hospitals (17 in operation and 15 under construction) and a more than twofold increase in medical doctors and healthcare professionals. Turkey's Presidential Government System – a switch from the country's 95-year-old parliamentary system since 9 July 2018 – has enabled rapid and holistic decision-making to protect the Turkish economy and livelihoods in the fight against the Covid-19 pandemic. Given the factors, Turkey has been one of the most successful countries in the world in delivering rapid, accessible and efficient vaccination and treatment programmes during the pandemic.
Chan: What is the near-to-medium-term outlook for Turkey's major industries and trade, especially in the wake of government support schemes?
Kalyoncu: Turkey has witnessed a fast V-shaped recovery from the pandemic-led economic fallout. We achieved 21.7% growth in the second quarter of 2021. Not only is this our highest quarterly growth rate since 1999, it also makes us the fastest-growing economy in the OECD, second only to the UK. Furthermore, Turkey's exports have been growing rapidly. With the September 2021 exports hitting an all-time record of US$21 billion, the country's annual exports (1 October 2020-30 September 2021) surpassed US$212 billion. As such, exports topped US$160 billion in the first three quarters of 2021. On the current trend, Turkey will soon become one of the top 10 economies in the world. Another very positive development witnessed throughout 2020 was that small- and medium-sized enterprises (SMEs) in Turkey managed to improve their profitability by 71.1%, due in part to the various fiscal stimuli and support packages put in place by the Turkish government.
Chan: The Covid‑19 outbreak has seen struggling businesses obliged to embrace e‑commerce, and individuals learning to work, study, play and exercise from home or via telecommuting. Are there any indicators of this digital transformation in Turkey? Do you see these behavioural changes overhauling the consumer and industrial landscape of Turkey post-pandemic?
Kalyoncu: Turkey's e-commerce sector was expanding very fast even prior to the pandemic, but the global health crisis has further accelerated the trend. In 2020, the volume of domestic e-commerce increased 66% year-on-year to TRY 226 billion (US$32 billion). In 2021, we expect to see an even stronger growth for the sector, with a-commerce sales projected to reach TRY 400 billion.
In one year, the number of SMEs involved in online commercial activities has increased from 69,000 to more than 100,000. Turkish start-ups and unicorns are making headlines in Europe and beyond, including some e-commerce and grocery delivery platforms that have raised billions of US dollars in foreign direct investment through IPOs in New York and private equity investors. This flurry of investment has put Istanbul on the map alongside other European tech clusters such as London, Paris and Berlin, yet this newfound success has been many years in the making.
In addition to online marketplaces, Turkish game developers have developed into successful giant tech start-ups in the data-driven entertainment economy. Last year, for instance, the global gaming giant Zynga announced the acquisition of the Turkish mobile gaming company Peak for US$1.8 billion.
Moreover, those who made successful exit deals in Turkey have continued to invest in the country's dynamic gaming ecosystem. After the Peak acquisition, which changed everything in the Turkish start-up world, Rollic and Dream Games have also achieved great valuations in less than two years.
Before and during the global pandemic, our government has been developing a variety of measures and support schemes to foster the country's e-exports. This is one of the key areas that our Consulate General is focusing on. We would like to see more Turkish brands and products available and active in Hong Kong and the Asia Pacific market through B2C cross-border online sales channels.
As for digital transformation and behavioural changes in business and work environments, these issues are top of the agenda for Turkey and many other countries. Digital transformation in all areas is at the centrepiece of our government's vision for 2023, the year that will mark the centenary of the Turkish Republic. The vision includes specific targets for fully-fledged economic development through tailor-made energy, technology, healthcare, transport and infrastructure projects which will help Turkey become one of the top 10 global economies.
Chan: International logistics have been upended during the pandemic, hampering both air and sea transportation. How has it affected the Turkish logistics sector?
Kalyoncu: The pandemic has clearly changed supplier preferences. Diversifying supplies is now of the utmost importance to ensure uninterrupted economic activities. Under such a "new normal", Turkey has come to the forefront with its strategic location and logistic networks, well-educated labour force, and high-quality manufacturing capacity.
As part of our Covid-19 response to boost economic resilience, we have prepared 25 separate analysis reports on vulnerable sectors including textiles, logistics, food, machinery and automotive. In accordance with our 2021-2023 New Economic Programme, the priorities for public investment are the manufacturing industry sectors listed in the 11th Development Plan, along with policy areas such as R&D, digitalisation, human resources, logistics and energy that will strengthen the ehuman and physical infrastructure, and the agriculture, tourism and defence industries.
In alignment with the Logistic Master Plan, a large number of ports, industrial facilities and logistic centres will be developed and connected to the local logistic networks and international railway corridors. To ensure the sustainability of Turkey's exports, reduce foreign trade-related costs and deliver export products to target destinations in the most efficient way, Foreign Logistics Centres will be established to support the handling and distribution of Turkish exports to selected markets abroad.
The Turkish economy is growing robustly with an annual GDP growth forecast of 9% for this year and 5% for the next. In this regard, Turkey has set ambitious targets to upgrade its infrastructure. Turkey is a natural hub with its geostrategic, trans-continental location, and so its logistics sector, including air, maritime, road and railway links and infrastructure, is also growing rapidly, thanks to the implementation of US$156 billion worth of public private partnership (PPP) projects in a variety of sectors since mid-1980s.
Air cargo is a key area which holds great promise for the further development of commercial relations between Turkey and Hong Kong. Istanbul Airport, the world's largest airport and the region's most important global hub, entered into full operations on 6 April 2019. It has already made Turkey a regional logistics node with an annually capacity of 5.5 million tons of air cargo. Providing services to 127 countries, the national flag carrier Turkish Airlines (THY) subsidiary, Turkish Cargo, is the world's fastest-growing air cargo company. It jumped from sixth to third place among the world's largest air cargo carriers in its first year of operations, surpassing other carriers in the US, Europe and the Far East.
Of course, development in logistics and infrastructure in Turkey is not confined to air traffic. Between 2021-2040, we are expecting to see US$823 billion investment in all infrastructure and transport, involving railway, road and maritime projects.
Chan: Global trade and investment was weakened by the pandemic when many travelling and business plans were shelved or postponed last year. Looking forward in 2021 and beyond, what do you see as the most promising areas for Turkey-Hong Kong collaboration?
Kalyoncu: We have been witnessing a very strong growth in Turkish-Hong Kong trade relations in 2021. Compared to the same period of 2020, Turkey's exports to Hong Kong increased 108% in the first half of 2021, totalling US$538 million, while our imports from Hong Kong increased 17% to reach US$579 million. Given this trend, we expect the bilateral trade between Turkey and Hong Kong to reach US$2.2-2.5 billion in the whole of 2021.
However trade between Turkey and Hong Kong continues to be dominated by traditionally strong sectors such as jewellery, iron and steel, textiles, fresh food, electronics and mobile phones. Since my arrival here in Hong Kong, in meeting after meeting, I have been encouraging Turkish businesses to explore the Hong Kong market. We believe that current trends and developments in e-commerce will motivate more Turkish consumer brands from sectors such as packaged food, home textiles, fashion and home appliances to try out their offers in Hong Kong.
Chan: How about the Greater Bay Area (GBA)? Are Turkish companies – start-ups and scale-ups – keen to make inroads into the GBA? How and with what can Hong Kong companies best help?
Kalyoncu: We are closely following the GBA and BRI developments, while trying to figure out what support Hong Kong may offer Turkish businesses with regard to these long-term plans. 17 participants from Turkey including exports associations, financial institutions, industrial and logistics leaders, home electronics businesses, and chambers of commerce, have attended this year's virtual BRI Summit in Hong Kong. This has been so far the largest participation from Turkey on the topic.
We believe that Hong Kong can play an important role in helping Turkish businesses and brands to expand into the mainland China market, while Turkey's geography, expertise and strong infrastructure can help Hong Kong start-ups to explore the pan-European and regional markets. Turkey's Customs Union with the EU, as well as its web of free trade agreements with more than 30 countries worldwide can provide unfettered access to a 1.5 billion-strong consumer pool. As a regional hub, Turkey can easily connect businesses and people in the broader region, and there are strong similarities between Hong Kong and Istanbul that can help create stronger cooperation and synergy.
A good example of the successful GBA/BRI participation of Turkish companies is We World Express, a Hong Kong-headquartered joint venture between Turkish Airlines, mainland China's ZTO and Hong Kong's Pal Air, which offers express door-to-door logistics solutions to companies and individuals and is rapidly expanding beyond the Turkish, mainland and Hong Kong markets. Recently, they are said to have delivered a B2C cargo from China to Israel in just few days, including customs clearance on both sides. We expect that this tripartite venture could soon become one of the world's strongest players in the express cargo market, which will help further develop e-commerce and B2C connectivity in many regions.
We are also focused on improving the legal basis of bilateral relations, and expect to soon conclude three crucial bilateral agreements covering the Avoidance of Double Taxation, Mutual Promotion and Protection of Investment, and Customs Cooperation. It is also one of our priorities to strengthen the air-link (both passenger and cargo) between Hong Kong and Istanbul, by at least doubling the frequency of flights.
Lastly, let me mention "Asia Anew", Turkey's foreign policy initiative announced by our Minister of Foreign Affairs, Mr. Mevlut Cavusoglu in the 2019 Ambassadorial Conference. Within the framework of this initiative, we aim to improve our friendly connections with the entire region. The country is determined to more effectively utilise the potential for cooperation in Asia, including Central Asia, mainland China, the ASEAN bloc, and other Asian countries. Asia is the fastest-growing economic region in the world with the largest economic output. In line with this initiative, we are also eager to expand our business, trade, investment, cultural and educational ties with the Hong Kong SAR.
Middle East
Hong Kong
Turkiye
Hong Kong