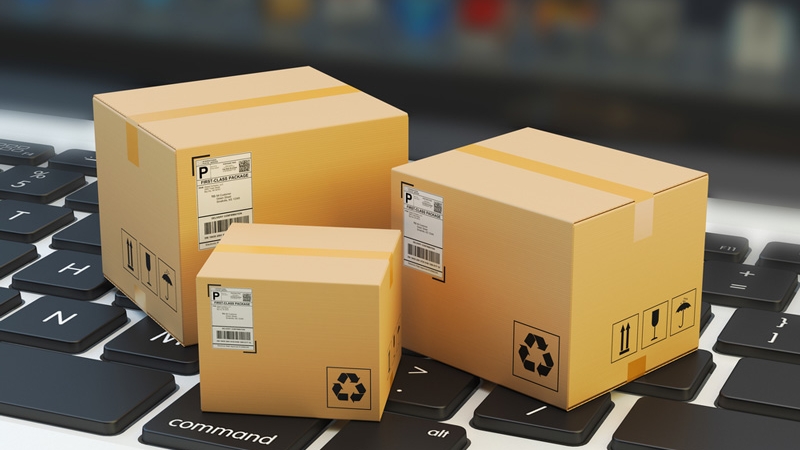 https://origin.hkmb.hktdc.com/en/OTE2MTE1Njkx
Greater Bay Area Start-Ups: Situation Merits Switch to Cross-border E-commerce Exports
Interview with He Chang, Founder of Guangzhou Jiale Information Technology Co. Ltd.
Alice Tsang
Cross-border e-commerce has seen robust growth in China in recent years. He Chang first launched his trading business in Fuzhou, in Fujian province, in 2016. Being sensitive to market changes, he switched from domestic trade to cross-border e-commerce exports in 2018. He founded Jiale Information Technology Co. Ltd. in Guangzhou in 2020 with a branch in Chengdu and an office in Shenzhen. He told us about how he established his cross-border e-commerce garment export business and achieved sustained growth in spite of the pandemic by leveraging Guangzhou's supply chain support and Hong Kong's international logistics and transport advantages.
GBA start-up environment​​​​​​​

Seeing the robust growth of cross-border e-commerce in 2018, He began looking into the development potential of this business and the opportunities of using the "China brand" to open up overseas markets. He established Jiale in April 2020 as a cross-border e-commerce garment exporter. When asked what prompted a Fuzhou trader to start a new business in the Guangdong-Hong Kong-Macao Greater Bay Area (GBA), He pointed to the policy incentives - including subsidies for tax payment, entrepreneurship, rent and incubation centres – that have made the GBA an excellent environment for start-ups. He added that the central government's encouragement of cross-border e-commerce had also increased his confidence in starting a business there.

Explaining why he chose Guangzhou rather than one of the other GBA mainland cities to restart his business, He listed its dynamic cross-border garment trade and excellent start-up environment, saying: "We chose Guangzhou as our entry point for global trade because it is very mature in its supply chain and other supporting facilities. To us, talent can be trained, but a production chain is shaped by the local market. The industrial environment is very important in the garment business. The government's backing and supporting measures are both important in the garment industry. 1Guangzhou is more mature and efficient than other cities in fabrics and accessories supply, processing plant configurations and other respects. It only takes two to three days to produce a piece of garment in Guangzhou. Secondly, we value talent. The professionalism of our staff, their understanding of the entire industry and their experience are all very important. Guangzhou has an ample supply of talent in this respect."
Not everything ran smoothly, however. He described how he had encountered financing difficulties as a start-up, saying: "Our team has expanded from 40 to more than 100 people in just over a year. Our business could have seen faster growth with financing support, but investment institutions tend to favour bigger companies for higher returns these days. I still find it rather difficult to get the financing we need at present."
Explaining the roles played by the company's Chengdu and Shenzhen operations, he said: "There are many universities in Chengdu and university graduates have rather limited job offers in the city. We stand a better chance of recruiting capable graduates there. Our Chengdu branch handles website building, garment procurement, and marketing and sales while our Shenzhen office is mainly responsible for new media business. Shenzhen has more influencers and promoters, which is why we base our publicity and promotion team there."
Emerging business model
While mainly targeting the European and US markets, Jiale's business also covers South-east Asia. Its products include both men's and ladies' clothing. In addition to business attire, it also offers local fashion and accessories to meet market needs. Giving an example of the range of clothes his company sells, He said: "We also offer street culture clothing and the ever-popular denim series in the US market. Our team tries to keep abreast of fashion trends from overseas social media platforms, fashion weeks and other channels. In the fashion industry, the markets in Europe and the US, the ASEAN countries and China are not quite the same and the consumer preferences are also different. We adjust our designs to suit the preferred styles in each market."
He shared his thoughts about how start-up businesses can succeed in finding their place in the keenly competitive garment market, saying: "A brand needs to have its mission and create value for its clients and society. We are trying hard to promote our brand, consolidate brand positioning and increase customer loyalty and publicise ourselves through Facebook, Google and TikTok in the light of overseas market conditions. We also invite overseas friends to carry out brand publicity and live-streaming marketing for us, such as trying out our clothes, taking pictures and writing blogs for posting on social media for customer engagement. In addition, we also join the celebrity unions of garment industries in overseas markets and do publicity together. Targeting particular markets, such as the US and Germany, we also conduct targeted marketing, marketing in minority languages, and so on."2
In order to better develop online sales and make better use of data resources, Jiale makes use of big data, including cloud storage and smart systems, in sales and advertising. Explaining why this is so important, He said: "We are increasing the use of big data in sales, such as smart advertising, personalised recommendation and user profile analysis, for more targeted marketing. Cross-border e-commerce orders are mostly urgent and the garment industry is special in that it involves many different sizes, colours and styles. For this reason, we have been trying to upgrade our production and management systems by using technology and innovation in the management of production facilities and using smart supply chain and smart storage in manufacturing production."
According to the General Administration of Customs, China's cross-border e-commerce imports and exports have increased rather than fallen during the pandemic. China's cross-border e-commerce imports and exports soared by 31.1% to RMB1.69 trillion in 2020. Exports accounted for RMB1.12 trillion, an increase of 40.1%. By switching from domestic trade to cross-border e-commerce exports, He is riding on the crest of this new wave, but he believes it is important to focus on his company's long-term position, saying: "I don't think the blind pursuit of GMV (gross merchandise volume within a given time) can bring investors and the entire industry big returns. We believe that building our brand into a brand of value that will win the recognition of consumers and building our platform into a differentiated platform is the best return."
Leveraging Hong Kong's advantages
Hong Kong is the world's largest and most important offshore renminbi business hub. He said part of his company's cross-border business is settled in Hong Kong, and the company has been registered in Hong Kong for future expansion. Explaining the reasoning behind these moves, He said: "Our Hong Kong operations will be responsible for overseas co-operation in future, including co-operation with Facebook and Instagram. Compared with the mainland, overseas companies are more familiar with the business environment in Hong Kong. Moreover, overseas clients generally do not need a visa to visit the city and can communicate with Hong Kong people in English. It is also easy for us to visit the city. Hong Kong is therefore an ideal bridge between mainland companies and overseas markets."
He also pointed to Hong Kong's status as a free port. It practises a free trade policy, has practically no trade barriers and no customs duties are imposed on goods entering or leaving the territory. He explained that this is very important for a cross-border e-commerce business like his own, saying: "Hong Kong is an international logistics hub and over 60% of our goods are exported via Hong Kong. In general, goods are packed and dispatched from our Guangzhou warehouses and sent to Hong Kong airport via Shenzhen and Luohu for shipment to different destinations. It is equally fast and convenient for goods to be dispatched to Hong Kong airport via the Hong Kong-Zhuhai-Macao Bridge. On the whole, international flights are more frequent at Hong Kong International Airport than at domestic airports and can better meet the schedules of export companies."
However, with the robust growth of cross-border e-commerce, He believes Hong Kong needs to increase the frequency of its international cargo flights. Illustrating the reason for this, He said: "Air parcel shipment is costly, usually costing RMB60-80 to send a 1kg parcel by air. During the peak season or the ongoing pandemic, it may go up to RMB150/kg and the parcel may still be stranded at the Hong Kong airport due to flight shortages. Although passenger aircraft can also carry cargo, the capacity is limited. Many logistics companies are chartering flights for the job. However, each logistics company has its own considerations and may not be able to cater to the needs of all parties. This increases logistics cost. Late arrivals may lead to increased complaints and rejection rates."
Future opportunities
As an entrepreneur, He believes that a number of other initiatives would help make Hong Kong more attractive to start-up businesses. For example, he wants Hong Kong's professional services platforms to offer a certain amount of free legal, financial and other related policy counselling to businesses, saying: "People who are starting their business may not be familiar with the legal and financial policies in overseas markets and may have difficulty finding suitable legal and financial assistance. I also hope to see the easing of policy restrictions on mainlanders working in Hong Kong and the provision of flexible arrangements for companies, such as short-term stays. Lastly, the cost of living is very high in Hong Kong. I hope the Hong Kong government will increase its support for mainland entrepreneurs in Hong Kong, such as rent reduction."
Development of the GBA is a major development strategy for China's reform and opening-up in the new era. He said he wants young people in Hong Kong to look further afield than the SAR and take advantage of opportunities outside Hong Kong. For example, He believes that Hong Kong and mainland university students should take part in more exchange programmes and be allowed to do internships in each other's start-up businesses to deepen their knowledge and understanding of the GBA.
Looking to the future, He believes that the Covid-19 pandemic has quickened the pace of cross-border e-commerce development despite its serious impact on businesses. He explained how the crisis has changed consumer behaviour, saying: "People in Europe, America and South-east Asia weren't in the habit of shopping online in the past, but the pandemic has changed that and prompted us to make upgrades and innovations in our business model. We are preparing to build an SaaS platform3 and big data centre to make our operations smarter and more systematic and further expand our scope of development."
Note 1: This article forms part of a joint study conducted by HKTDC Research and HSBC: "Exploring the Greater Bay Area Start-up Ecosystem"
Note 2: The opinions and views expressed are those of the interviewees and do not necessarily reflect the views of HKTDC or HSBC. HKTDC or HSBC shall in no way be responsible for the accuracy, completeness or timeliness of the information provided by them, and for any loss associated with the use of such information.
---
1 Editor's note: These include the policy document for supporting the transformation and upgrading of the denim textile clothing industry in Zengcheng District (《增城區牛仔紡織服裝產業轉型升級扶持辦法》) issued by the government of Guangzhou in 2018 and the work plan for giving key enterprises in the fashion industry targeted support in their high-quality development issued by the Guangzhou Development and Reform Commission (《關於精準扶持時尚產業重點企業高質量發展工作方案》) in 2021.
2 In this article, minority languages refer to foreign languages spoken in a small number of countries.
3 SaaS, or Software as a Service, allows users to use real-time software via the internet.
Garments, Textiles & Accessories
Mainland China
Hong Kong
Hong Kong