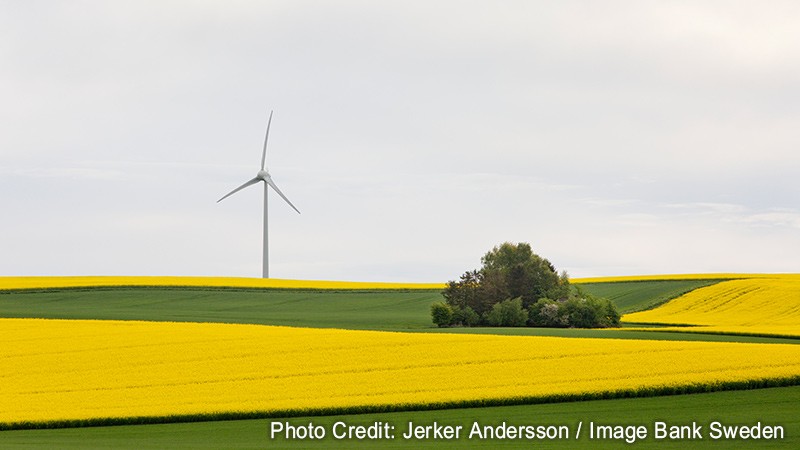 https://origin.hkmb.hktdc.com/en/OTEzNTU3ODAx
Post-Covid Prospects: Sweden
Louis Chan
Sweden saw its first reported case of coronavirus on 29 January 2020 and the country began nationwide Covid-19 vaccinations less than eleven months later, on 27 December 2020. As of 19 November 2021, more than 14.2 million shots had been implemented among the 16+ population, with more than 85% of people given at least one dose and 82% double vaccinated. Vaccines were offered to children aged 12-15 from 11 October 2021 and a massive booster vaccine campaign was extended to the entire 65+ population. To date, more than 214,000 children or 44% of the 12-15 population have received at least one shot, while more than 570,000 people, 26% of the 65+ population, have received their booster jabs.
Based on these high vaccination levels, the Swedish government removed most restrictions, including those on attendance at public and private gatherings, the size and distancing of parties in restaurants and work-from-home arrangements, as it implemented stage 4 of its 5-stage reopening plan on 29 September 2021. The temporary pandemic law introduced on 10 January 2021, giving the government extra powers to introduce control measures such as limits on visitor numbers or opening times, will however remain in effect until 31 January 2022.
In addition to the successful vaccination rollout, the Swedish government (Regeringen), the Swedish parliament (Riksdag) and the Swedish Central Bank (Riksbank) have taken a raft of measures to safeguard people's livelihoods, including wage subsidies and other liquidity measures to mitigate the financial impact of the global health crisis. These have been coupled with large-scale asset purchases and a SEK 45bn (US$5.3bn) "green restart" of the Swedish economy, investing in energy efficiency in multi-dwelling buildings, expanding the charging infrastructure for heavy vehicles, advancing railway maintenance, and putting in place environmental protections and reducing taxes to promote green technology and circular economy initiatives.
In all, the economic measures taken are worth almost SEK 400 billion (US$48 bn) for 2020 and 2021, corresponding to some SEK 40,000 (US$4,700) per inhabitant, in addition to around SEK 1,000bn (US$120bn) in various loans and guarantees. All these efforts have helped the Swedish economy rebound, beginning in the second half of 2021. After 10% year-on-year quarterly GDP growth in Q2 2021, Sweden, which is the most industrialised economy in the Nordic region, has recovered from much of the economic damage wrought by the Covid-19 pandemic. After a 2.8% fall in GDP in 2020, the Swedish economy is forecast to grow by 4.4% this year and 3.5% in 2022 [1]. It has achieved this without imposing sweeping lockdowns or shutting down society to the same extent as many other countries.
To discover how the Nordic region's largest economy is rebooting after the coronavirus pandemic and how its businesses are preparing for a post-Covid recovery in partnership with their Hong Kong counterparts, Louis Chan, Principal Economist (Global Research) at HKTDC, sat down with Per Augustsson, Consul General of Sweden in Hong Kong.
Chan: How is the vaccination programme in Sweden progressing? Do you have a timetable for when the majority of the population will be fully vaccinated?
Augustsson: Rapid and safe vaccination is of fundamental importance for bringing the world out of the pandemic. Thanks to our successful vaccination rollout, more than 7.2 million or 85% of the population aged 16 and over have had their first doses by 19 November 2021, while nearly 7 million or 82% of the corresponding population have completed their primary vaccination course (including single-shot and double-shot vaccines). The extension of the vaccination programme to those aged 12-15 and the start of booster inoculations have already seen more than 214,000 children and teenagers and 570,000 aged 65 or above receiving their first or booster jabs.
On a global scale, Sweden has made significant investments in global access to vaccines to make sure that vaccines are accessible to everyone around the world. As the largest per-capita contributor to COVAX – a facility co-led by Gavi, the Coalition for Epidemic Preparedness Innovations (CEPI) and the World Health Organization (WHO) aiming is to accelerate the development, manufacture and equitable distribution of Covid-19 vaccines for every country in the world – Sweden has donated at least 6 million vaccine doses during the autumn. COVAX has so far shipped more than 499 million Covid-19 vaccines to 144 participating countries, and Sweden will continue the vaccine donations in the firm belief that no one is safe until everyone is safe.
Chan: What is the near-to-medium-term outlook for Sweden's major industries and trade, especially in the wake of government support schemes? How is the vaccine-boosted recovery kicking in, given these stimuli? Do you have any timetable for further re-opening?
Augustsson: Behavioural changes and pandemic-related restrictions have resulted in a severe downturn in both the Swedish and the global economy. But after the 2.8% decline in GDP caused by the Covid-19 pandemic, the Swedish economy has bounced back more rapidly than many others in Europe, with activity returning to pre-Covid-19 levels in Q2 2021. Looking forward to 2022 and beyond, we're on a firm footing to register economic growth of 4.4% this year and 3.5% in 2022 [2].
In addition to the success of vaccination rollout, this recovery has been made possible by the Swedish government's deployment of a wide range of unprecedented support measures to mitigate the impact of the Covid-19 crisis.
Since the infection started to spread, the Swedish government, Swedish parliament (Riksdag) and Swedish Central Bank (Riksbank) have taken a number of measures to safeguard people's lives, health and livelihoods.
Municipalities and regions have received help with the additional costs resulting from Covid-19, to support the management of deferred health care and to alleviate the consequences of the loss of tax revenues caused by the recession. The regions have been allocated major resources to enable them to carry out large-scale testing and tracing and to implement the largest vaccination programme in Swedish history. Funds have also been provided to strengthen care of older people and to raise staff skills. Overall, general government grants have been raised more than local government tax income has decreased.
Fiscal policy has played a greater role than in previous crises. Without an active fiscal policy and strong safety nets, companies and workers would have needed to bear more of the costs of the closures with the risk that this would result in extensive bankruptcies and unemployment. The support for short-term work has cushioned the fall in employment; in 2020 it covered almost 600 000 jobs, and take-up was also high in the first half of 2021.
Companies have received financial support to help them overwinter the crisis and avoid redundancies. The measures have reduced costs, strengthened liquidity and improved access to financing for companies. The funds have mainly been distributed on the basis of how seriously the companies have been affected financially, but some forms of support have been targeted at specific sectors, such as media, culture, sport, public transport, railways, aviation and shipping. Temporary and front-loaded tax reductions for jobs and businesses have also been implemented in 2021. The costs of hiring have been reduced by temporarily reducing employers' social security contributions. Civil society has received increased resources and the housing allowance for families with children has been raised temporarily. Funds have also been provided for organisations working with children at risk.
Turning to external trade, Swedish exports are expected to increase, although the global evolution of the pandemic remains uncertain. The recovery is likely to be uneven across industries and slower in certain sectors such as those related to international travel and tourism.
We have implemented a powerful green restart of the Swedish economy to support the recovery and contribute to long-term sustainable development. The actions being taken include investing in energy efficiency in multi-dwelling buildings, expanding charging infrastructure for heavy vehicles, earlier railway maintenance, introducing measures to protect the environment, and reducing taxes to encourage green technology and circular economy initiatives.
In all, the economic measures taken are worth almost SEK 400 billion (US$48 bn) for 2020 and 2021. This corresponds to around SEK 40,000 (US$4,700) per inhabitant. In addition, around SEK 1,000 billion (US$120 bn) has been made available in loans and guarantees.
Chan: The Covid‑19 outbreak has seen struggling businesses obliged to embrace e‑commerce, and individuals learning to work, study, and exercise at home or via telecommuting. Are there any indications of this digital transformation in Sweden? Do you see these behavioural changes changing the consumer and industrial landscape of Sweden after the pandemic?
Augustsson: The Swedish government adopted a digitalisation strategy in 2017 with the overarching goal of making Sweden a world leader in the virtual era. In many areas of the Swedish society, digitalisation has generated quite far-reaching changes in the ways in which people meet and interact.
Sweden has however taken several additional measures during the Covid-19 crisis. For instance, the Swedish Agency for Education (RISE), the Swedish Association of Local Authorities and Regions (SKR), the Swedish Educational Broadcasting Authority (UR) and Swedish EdTech have started a collaboration to support schools in distance education through a new online platform offering teachers and school leaders free tools, resources, practical tips, webinars, and more. Measures are also being taken to help the elderly use IT and electronic communication services, and there has been an increase in the use of video conferencing in Swedish courts, e-Health consultation and remote social services.
When it comes to the business arena, the pandemic has further accelerated the pace of digital transformation, although the country already had the most mature e-commerce market in the Nordic region in terms of the number of regular e-shoppers. Online shopping has been used by 96% of Swedes aged 15-79, compared to 88% in Denmark, 94% in Norway and 95% in Finland. Swedes excel at using digital services in general, and many physical retailers such as Ikea and H&M also engage in e-commerce.
Despite less extensive lockdown than other countries, many Swedish consumers still chose not to shop in stores, leading to a 5% decline in physical retail. But according to PostNord, the Swedish-Danish postal services provider, online sales grew by 40% to SEK 122bn (US$13 billion) in 2020. With many customers shopping online more often as a result of the pandemic, the proportion of Swedish e-commerce in the country's total retail sales edged up to 14% last year from 11% in 2019.
With e-commerce fast becoming the "new normal", older consumers have also started shopping online, especially when it comes to pharmaceuticals and groceries, with an estimated 19% of senior citizens buying groceries online for the first time since the pandemic began. Thanks also to around 3,500 new e-commerce shops – some 1,500 more than in 2019 – the overall retail market landscape has moved sharply online during the pandemic.
Chan: Global trade and investment were weakened by the pandemic when travelling and business plans were shelved or postponed during the past two years. Looking forward to 2022, what do you see as the most promising areas for Sweden-Hong Kong collaboration?
Augustsson: There are great opportunities for cooperation in the green sector. The world after the pandemic will not be what it was before the crisis. We all need to make the recovery a green one, in other words, we are obliged to use the opportunity to transition to a more sustainable society.
Sweden has been a leader in this area for many years, scoring high in the Climate Change Performance Index (CCPI) rankings since its debut in 2005. In particular we have performed highly in the Greenhouse Gas (GHG) Emissions, Renewable Energy and Climate Policy categories, showing the world that emission cuts can actually go hand in hand with economic growth.
In line with our long-term commitment to sustainability, we've set ambitious goals to transform the Swedish economy to net zero emissions by 2045 and to become the world's first fossil-free welfare country. We've put in place a clear policy framework – the most important climate reform in Sweden's history, setting out our implementation of the Paris Agreement – and a comprehensive action plan with specific measures and roadmaps for different industry sectors, and a call for closer cooperation between the public and the private sector both locally and internationally.
We aim to achieve net-zero GHG emissions in Sweden by 2045, which will require an 85% reduction from the 1990 level of emissions, to less than one tonne per person per year. In addition, by 2030, emissions from domestic transport, excluding domestic aviation, will be reduced by at least 70% compared with 2010, and emissions in sectors covered by the EU Effort Sharing Regulation (ESR) will be at least 63% lower than in 1990. By 2040, emissions in Sweden in the sectors covered by the ESR will be at least 75% lower than in 1990.
These goals reflect Sweden's international climate leadership, undertaking emission reductions that far exceed requirements under the EU's ESR. This remains the case even after the sharp increase in EU 2030 targets from cutting emissions by at least 40% to 55%, as outlined in the European Green Deal's "Fit for 55 package" committed to achieving climate neutrality by 2050.
Hong Kong can offer great opportunities for Swedish companies and investors, cooperating on green or ESG policy formulation and implementation, particularly with practical solutions for different sectors of the economy. There are around 200 Swedish companies currently present in Hong Kong, and many are already at the forefront of the city's green efforts. They are active in many areas, including transportation (Scania and Volvo), infrastructure (Saab), waste management (Envac), consumer goods (Daniel Wellington, Electroux, H&M, IKEA, Kikki K) and finance (SEB) and they stand ready to contribute further to the city's next steps towards a more sustainable society.
Scandinavia
Eastern Europe
Western Europe
Southeast Asia
Other Asian Countries
Hong Kong
Sweden
Hong Kong