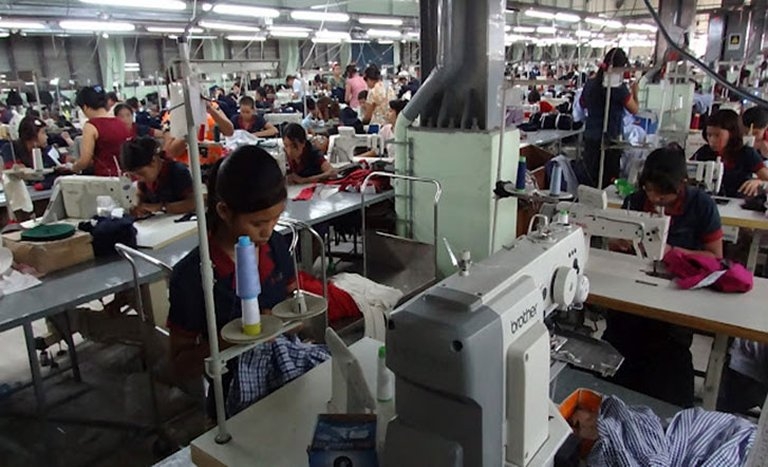 https://origin.hkmb.hktdc.com/en/OTI4MTU2NDcw
House Approves Ban on Xinjiang Goods
The House of Representatives on 8 December approved by an overwhelming bi-partisan majority legislation aimed at ensuring that goods made with forced labour in mainland China's Xinjiang Uyghur Autonomous Region do not enter the U.S. market. The legislation would need to be reconciled with the version passed by the Senate in July 2021 – which provides more flexibility for U.S. importers and a longer timeline to comply – and signed into law by President Biden for it to enter into force.
The Uyghur Forced Labor Prevention Act (H.R. 1155) aims to strengthen the current U.S. prohibition against the importation of goods made with forced labour, including by thwarting any efforts by the mainland Chinese government to undermine the implementation of the ban on the importation of goods, wares, articles and merchandise mined, produced or manufactured wholly or in part in any foreign country by forced labour, as set forth in Section 307 of the Tariff Act of 1930.
To do that, the legislation would ban effective 120 days from its enactment date all goods, wares, articles and merchandise mined, produced or manufactured wholly or in part in Xinjiang, or by persons working with the Xinjiang government for purposes of the "poverty alleviation" or the "pairing assistance" programmes that subsidise the establishment of manufacturing facilities in Xinjiang, by designating such goods, wares, articles and merchandise as made with forced labour and therefore barred from entry into the U.S. under Section 307. This blanket ban would apply unless U.S. Customs and Border Protection:
determines, by clear and convincing evidence, that any specific goods, wares, articles or merchandise were not produced wholly or in part by convict labour, forced labour or indentured labour under penal sanctions; and
submits to the appropriate congressional committees and makes available to the public a report that contains such determination.
Within 120 days from the date of enactment, the Forced Labor Enforcement Task Force would be required to submit to the appropriate congressional committees a report with an enforcement strategy to effectively address forced labour in Xinjiang. A separate report required from the U.S. State Department within 90 days from the date of enactment would set forth a U.S. strategy to promote initiatives to enhance international awareness of and to address forced labour practices in Xinjiang.
Additionally, another report required within 180 days from the date of enactment and annually thereafter would seek to identify foreign persons, including mainland Chinese government officials, that the president determines knowingly engage in, are responsible for, or facilitate the forced labour of Uyghurs, Kazakhs, Kyrgyz and members of other Muslim minority groups in Xinjiang, and knowingly engage in, contribute to, assist, or provide financial, material or technological support for efforts to contravene U.S. law regarding the importation of forced labour goods from Xinjiang.
Subject to certain exceptions, the president would be required to impose certain sanctions on any identified individuals, including blocking and prohibiting all transactions in property and interests in property of any such foreign persons that are in or come within the U.S., or come within the possession or control of a U.S. person, as well as denying U.S. visas and admission into the country.
The legislation also includes a provision that would require disclosures to the U.S. Securities and Exchange Commission of certain corporate activities related to Xinjiang.
Mainland China
North America
USA