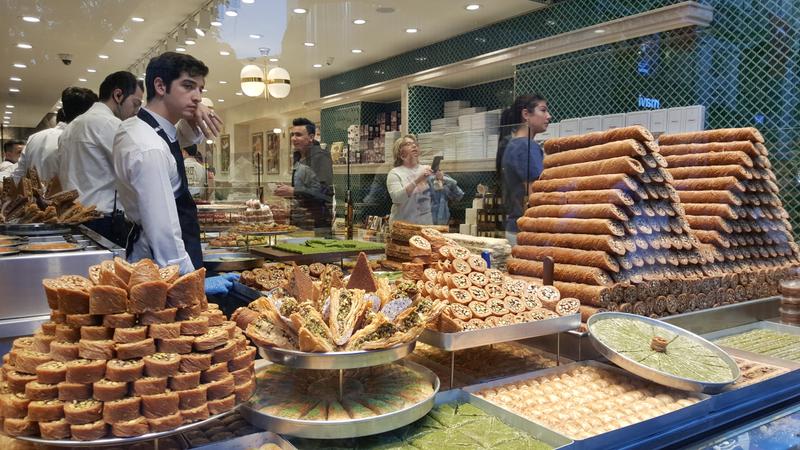 https://origin.hkmb.hktdc.com/en/OTU1OTI1ODcy
Turkish Delight for E-Commerce
Louis Chan
Straddling Europe and Asia, Turkey offers exporters in Hong Kong and mainland China the opportunity to sell to a large, young population that is willing to spend money. That was one of the views expressed at a recent Hong Kong Trade Development Council (HKTDC) webinar.
Perran Ersu is a consultant for HKTDC based in Istanbul, the largest city and commercial capital of Turkey. She pointed out that the country has a population of 84m people with 80.6m phones, creating great potential for mobile commerce. Turkey also has 72m broadband users, 66.3m credit card users and has a per capita income slightly under US$9,000 (HK$70,166) – although that figure has fallen recently due to exchange-rate losses.
Pandemic Boost
As with much of the world, e-commerce had been growing in Turkey before 2020, but it was after that date that it experienced a huge upsurge in the digital economy as the Covid-19 pandemic kept shoppers at home.
Ms Ersu said that, in 2020, Turkey's economy grew by 1.8% but e-commerce expanded much faster. Most e-commerce spending had been travel-related before 2020, so much of this new expansion was in previously offline business. In 2020 e-commerce spending was TRY226bn (US$32bn) – up 66% from the previous year – with almost all going to local sellers. The e-commerce market accounted for more than 4% of GDP, and 8% of all domestic spending was done through e-commerce platforms.
A breakdown of Turkey's online consumers by the Turkish Statistical Institute (TurkStat) shows that there are slightly more men than women and slightly more are married than are single. 46.2% were aged between 26 and 35, 25.3% between 36 and 45, and 23.1% between 18 and 25. Before the pandemic, most preferred shopping online for the convenience, 71% liked the price choices online, 58% said it saved time, 54% said it was more convenient for those living in small towns, and 68% noted the wider range of goods available in general.
Ms Ersu noted that online purchasers buy frequently, with 4% buying at least once a week, 11% every second week, 44% once a month, 27% quarterly and 15% a few times a year.
Vendors said that in 2020 they had already exceeded their 2023 targets. Total sales in the first half of 2021 rose by 75.6% from the year before in value terms and 94.4% in volume terms.
Dynamic Market
Onur Diken, Senior Sales & Business Development Manager at leading e-commerce site Hepsiburada.com, said Turkey was a dynamic market with rapidly changing customer behaviour, and that social media was an important marketing channel – mostly with young customers.
He quoted Euromonitor International's forecast that the compound annual growth rate for e-commerce in Turkey between 2020 and 2024 would be 23.7%, compared to a world average of 11.7% and 9.8% in mainland China.
Hepsiburada has 60,000 vendors selling 45m units and 9m active customers. Value-added services for customers and suppliers include expedited delivery, instant returns and the Legends Club loyalty scheme. HepsiGlobal is the firm's cross-border arm, while Hepsipay provides payment services.
The Hepslojistik warehousing, order flow, packaging and transport service means the firm can provide a one-stop shop for all needs. Mr Diken said the benefits for partners include cost advantages, customer satisfaction, flat prices, time saving and efficiency.

Hepsiburada, which was founded in 1998 by five people working from a studio flat in Istanbul, became the first Turkish firm to be listed on the US's Nasdaq Exchange on 1 July 2021. As of December 2021, it remains the only one. Between the first half of 2020 and 2021, the company's gross merchandise value (GMV) increased by 58.2%, while the number of orders grew by 43.9%.
Wide Reach
Murat Senel, Head of Commence at HepsiGlobal, Hepsiburada.com, told the webinar that the company aims to replicate its success in Turkey across the region. Hepsiburada aims to become the e-commerce leader in the Middle East and North Africa by 2025, concentrating on an area within a four-hour flight radius from Istanbul. This area has a population of 1bn people.
HepsiGlobal's offshore operations are conducted in English. It added two new markets in 2021 – Israel and Armenia – and will add 10 more by 2022, including near neighbours such as Cyprus and Albania and countries further afield, like France and Germany.
Eastern Europe
Turkiye