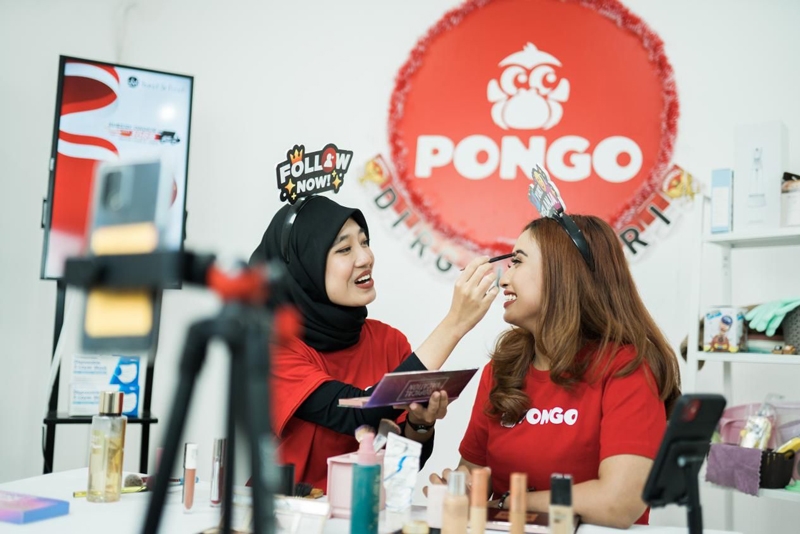 https://origin.hkmb.hktdc.com/en/OTY2OTA2NDg0
Shenzhen Content Marketers Take Mainland Companies Global
Interview with Song Yang, Vice President, Pongo (Shenzhen) Technology Co Ltd
Doris Fung
Southeast Asia's robust consumer market is a magnet for overseas brands. Established in April 2020, Pongo (Shenzhen) Technology Co Ltd (Pongoshare) specialises in one-stop content marketing services, helping emerging mainland brands to tap overseas markets. Its business is closely related to the development of e-commerce. At present, the start-up's activity covers Hong Kong, Southeast Asia, Europe and North America.
In an interview with HKTDC Research, the company's Vice President, Song Yang, shared his views on this fast-changing sector and the opportunities it creates. He pointed out that in view of rapid ASEAN development in recent years, Pongoshare has set up localised specialist teams to grow its business in the ASEAN market. He added that the full range of financial products offered by Hong Kong can meet the company's demand for cross-border settlement services.
First Overseas Target
Pongoshare operates an online service platform connecting mainland brands with online influencers overseas. By offering content marketing services on overseas social media websites, the company helps mainland brands build a name rapidly in overseas markets, enhance brand value and increase sales. Currently, over half of the company's clients are manufacturers-turned-brand owners, while some other clients are bigger brands or those already with a presence in overseas markets that need further brand building.
ASEAN is a major market for Pongoshare, whose business spans Singapore, Indonesia, Thailand, Malaysia, Vietnam and the Philippines. Currently, the company's three specialist teams in Singapore, Indonesia and Thailand take charge of business expansion in Southeast Asia. Song explained the company's selection of office location, saying: "Singapore has in place sound infrastructure facilities and legal and management systems. We are also operating overseas logistics warehouses there to pave the way for future business expansion in Southeast Asia."
Song reckoned that as ASEAN has grown rapidly in recent years, business opportunities abound in the region, saying: "Compared with other overseas markets, ASEAN is undoubtedly the most suitable for mainland enterprises in terms of the growth potential of ecommerce, policy continuity, receptiveness to mainland brands, and cultural affinity. At present most mainland brands seeking business expansion overseas make Southeast Asia their first stop before moving into more mature markets such as Europe and North America.
"However, certain countries in ASEAN, in particular Indonesia, are constantly adjusting their e-commerce policies in order to support the local industry. In response, Pongoshare adjusts our business model to keep pace with these policy changes, thus the impact on the company's business growth has been limited so far."
Localised Operations
Elaborating on the key to developing the ASEAN market, Song said localisation is the buzzword: "As the core business of Pongoshare is content marketing, we tackle competition from local cross-border ecommerce operators in ASEAN countries by setting up specialist teams comprising local staff who know their consumer markets well. When we set up our Indonesian team, we first recruited Indonesian staff in Shenzhen and trained them before dispatching them back to their home country to build a local team.
"In other words, the whole team is made up of local staff right from the management to the working level. Besides, since the labour cost in Southeast Asia is lower than that on the mainland, this can help alleviate the pressure on operating costs."
In Song's opinion local staff not only have a good understanding of the Chinese mainland market, including the development of the internet economy and e-commerce economy, but are also familiar with the current Southeast Asian market. The staff training programme provided by Pongoshare is designed to meet the development needs of the company. He said: "While some competitors also adopt a localisation strategy, they do not know the China market well enough. This might result in ineffective communication between the teams in different countries."
As trade and commerce between China and ASEAN continues to grow, Song projected that there will be strong demand for personnel who know both the Chinese mainland and Southeast Asian markets well. However, Covid-19 has disrupted people flow across different countries and hampered the progress of Pongoshare's localisation drive in Southeast Asia. In view of the fact that both the education and internationalisation levels in Hong Kong are much higher than those in the mainland, Song hoped that the company will be able to recruit the right international talent through Hong Kong in the days to come.
Preferred Financial Platform
Pongoshare's business network spreads across several countries and as such the company has great demand for cross-border settlement. Song explained, saying: "The online influencers co-operating with us come from various countries around the world. The time and frequency of account settlement for each one of them is not quite the same. In particular, in B2C (business-to-consumer) business, the single transaction handling fee is much higher than the settlement fee. This, coupled with exchange rate fluctuations, can often result in foreign exchange loss."
In view of this, Pongoshare uses its Hong Kong offshoot to centralise financial management. Song pointed out that the company currently works with a number of banks in Hong Kong which can not only handle both B2C and B2B transactions, but can also offer fast and highly efficient settlement service. He said: "In the face of hurdles encountered in cross-border settlement, Hong Kong offers us a range of options in financial services, allowing the company to adjust our financial strategies flexibly. By so doing, we can achieve a balance in remittance frequency and in tax matters, thus minimising our loss."
As Pongoshare is headquartered in Shenzhen with a high concentration of clients in the Greater Bay Area (GBA), when the company chooses its bankers, special emphasis is placed on their branch networks in the GBA, where they can provide a host of financial services in the region ranging from salary settlement, to wealth management to offshore payments and receipts.
Song had high praise for Hong Kong banks for their proactive support. He cited an example, saying: "Currently as our company is still in its early stage of development, we tend to attach more importance to cash flow and would not consider investing in products hedging against exchange rate risk for the time being. But some banks have already approached us and made some recommendations. We will certainly give this idea serious thoughts after we have completed our next round of financing."
Building Stronger Ties
Song also named legal services as a Hong Kong advantage. He said: "Since our business partners are in overseas countries, our company faces certain legal risks. Basically, we use Hong Kong law firms to handle legal matters in these markets for us. They are wellversed in the legal system in mainland China as well as having good knowledge about the legal systems, legal proceedings and the laws and regulations of Southeast Asian countries."
Hong Kong's trade and logistics sectors can also play a positive role in developing the Southeast Asian market. Song noted that when his company's business partners export goods to Southeast Asia, they mostly use Hong Kong as the transit centre for transhipping the goods to Singapore. He said: "Compared with the export of goods directly from the mainland to Singapore, exporting via Hong Kong is preferred because its logistics and port services are more efficient and can actually save time and cost. Moreover, exhibitions in Hong Kong, such as the Hong Kong Electronics Fair organised by the HKTDC, provide an international platform for mainland brands to showcase their products and promote business."
Song pointed out that quite a large number of mainland brands wishing to develop overseas markets have established a foothold in Hong Kong. As such, in the next five to 10 years, Pongoshare would certainly strengthen its ties with Hong Kong. He said: "We plan to use the VIE (Variable Interest Entity) structure to go public in Hong Kong, thereby shifting our business focus to Hong Kong."
The E-commerce Surge
As the Covid-19 pandemic rages on in Southeast Asia, it has affected Pongoshare's business, such as delays in customs clearance of upstream logistics. However, in the long run, Song reckoned that the company's development stands to benefit from the pandemic. He said: "In the past, mainland brands mainly relied on agents in Southeast Asia to carry out preparatory work for overseas market development. But now, due to the pandemic, clients have started to seek online solutions."
The pandemic has accelerated the growth of the internet and e-commerce in Southeast Asia's consumer market. First, since retail shops are closed at times, consumers have turned to online shopping. Second, Southeast Asian consumers seem to have adapted to online shopping within a short time. Song said: "Data shows that local online users are young people and the time they spend on online shopping is increasing day by day." Looking to the future, Song is optimistic about the growth of e-commerce in Southeast Asia.
The opinions and views expressed are those of the interviewees and do not necessarily reflect the views of UOB or HKTDC. UOB or HKTDC shall in no way be responsible for the accuracy, completeness or timeliness of the information provided by them, and for any loss associated with the use of such information. 
Note: This article forms part of a joint study conducted by HKTDC Research and UOB: "Trade and Investment Between GBA and ASEAN and the Roles of Hong Kong".
Please click here for the full report.
Advertising Services
Public Relations
Hong Kong
Mainland China
ASEAN
Hong Kong