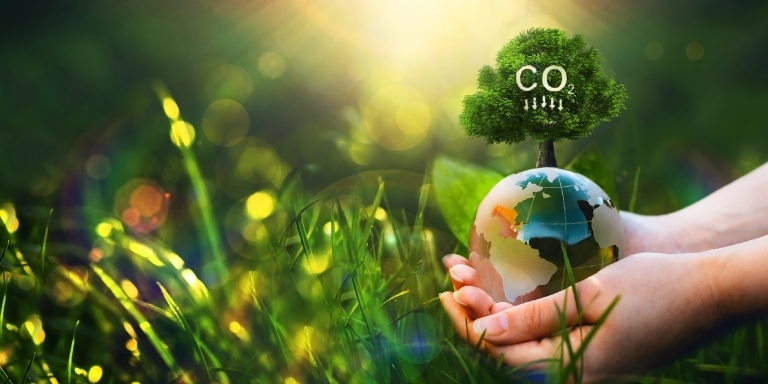 https://origin.hkmb.hktdc.com/en/RzKbJRc8
The road to net zero
An upcoming webinar will advise SMEs on how they can reduce carbon dioxide emissions through their supply chains.
WHAT: The COVID-19 outbreak proved a wake-up call for the global supply chain, leading many businesses – including small and medium-sized enterprises (SMEs), the backbone of the world economy – to rethink supply chain strategies and shift to a more sustainable approach. Addressing these developments, this webinar will focus on the ways in which companies can assess and reduce their carbon footprints, with a particular focus on Scope 1, 2 and 3 greenhouse-gas emission evaluation protocols.
WHEN: 19 Sep  3pm-4pm
WHO: Organised by the Hong Kong Trade Development Council
WHY: Speakers at the webinar include Nicholas Fu, Economist (Global Research), HKTDC Research. Responsible for North and Latin American market development research, Mr Fu also provides key insights into a broad range of product and service sectors, including textiles, fur, leather goods, jewellery, gifts/premiums, toys, design and film/entertainment.
He will be joined by Tommy Cheung, Manager, Electrical, Intertek Hong Kong. Mr Cheung has more than 25 years of experience in the testing and certification industry, with expertise in green production, carbon management and energy management. He currently works in the Carbon and Energy Management Solutions team of Intertek Hong Kong's Electrical division.
The moderator will be Louis Chan, Principal Economist (Global Research), HKTDC Research.
WHERE: Online seminar, register here
EVENT WEBSITE: https://hkmb.hktdc.com/en/MC41OTA1MDYx/event/HKTDC-Research-Webinar-%E2%80%9CThe-Road-to-Net-Zero-Assessing-Your-Carbon-Footprint%E2%80%9D