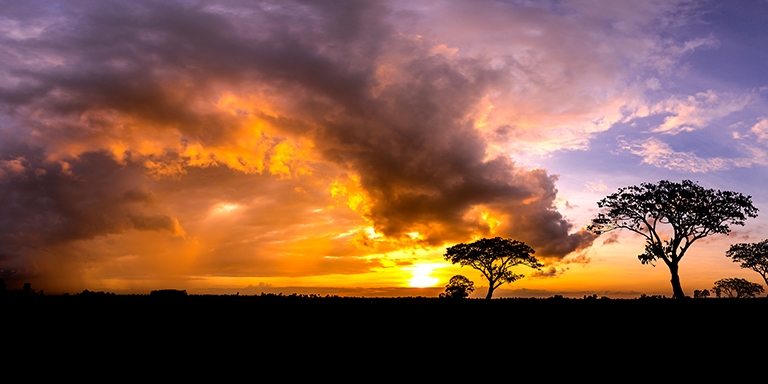 https://origin.hkmb.hktdc.com/en/pY045Mwn
Power catch-up for Africa
The continent's need to ramp up power generation presents opportunities for exporters from Hong Kong and Mainland China.
The second-largest continent in terms of both population and area, Africa also has the world's lowest electric power consumption level – an average 520 kilowatt hours (kWh) per person annually in sub-Saharan Africa against 6,000kWh in Hong Kong.
The continent also straddles the equator and has immense renewable energy potential, especially for photovoltaic (PV) solar power, that could help to address the continent's electricity shortfall. The International Renewable Energy Association (Irena) said 592 million of Africa's 1.34 billion people remained without electricity in 2020. This has a chilling effect on industry; manufacturing value added in Africa was just one-eighth of the global average, Irena said.

Energy hurdles
"Obstacles to energy access and low electrification rates have exacerbated socio-economic inequalities [in Africa]," Irena said in its report, "Renewable Energy Market Analysis: Africa and its Regions", released earlier this year, urging countries in the continent to fast-track renewable energy installation to realise their potential.
"Africa accounts for less than 3% of the world's installed renewables-based electricity generation capacity. This low rate of use comes despite Africa's vast renewable energy resource potential," Irena said.
"Nevertheless, in more recent years, renewable energy deployment has grown, with renewables-based generation capacity on the continent rising 7% in the last decade (2010-2020). The largest additions were in solar energy. Much of the growth has been driven by individual countries' large-scale projects, particularly new utility-scale hydropower and PV projects. Regionally, Southern Africa led total renewable generation capacity in 2020 with 17 gigawatts (GW), or around a third of Africa's total, followed by North Africa with 12.6GW, or a fourth of Africa's total."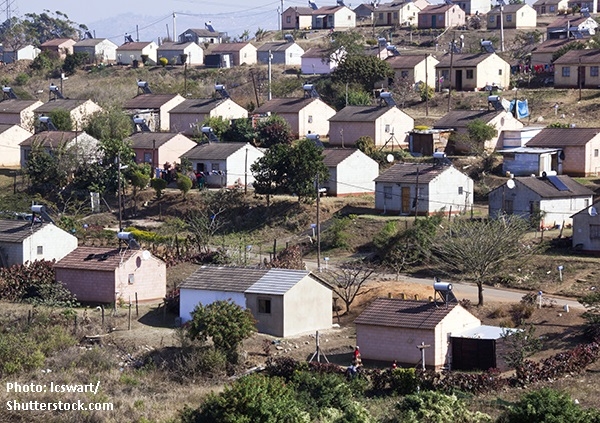 Looking skywards
While most of the continent's renewable power is currently hydro, Irena said solar generation has a bright future.
"Africa possesses some of the globe's greatest potential for solar power generation," Irena said. "The continent receives annual average solar irradiation of 2,119kWh per square metre.
"Irena estimates the continent's solar technical potential at 7,900GW (assuming a 1% land-utilisation factor), indicating vast potential for the generation of solar power. But despite that potential, utility-scale solar power has been systematically deployed in just a few countries. South Africa and Egypt are Africa's two largest solar producers, accounting for over three-quarters of installed solar capacity in 2020.
"Solar energy is now the fastest-growing renewable energy source in Africa. Between 2011 and 2020, solar capacity in Africa grew at an average compound annual growth rate of 54%, two-and-a-half times that of wind (22.5%), almost four times that of geothermal (14.7%) and almost 17 times that of hydropower (3.2%). Total solar additions over the past decade amounted to 10.4GW (9.4GW solar PV; 1GW concentrated solar power) with the most additions made in 2018 (2.9GW)."
Irena points out that in the south of the continent, South Africa accounts for the vast bulk of power generation. The country is also one of Africa's largest and most industrialised economies. Renewable power, especially PV solar, has drawn a lot of attention in South Africa, especially since persistent operating problems at the national power utility, Eskom, have led to power outages for several years.
Authorities at all levels are expanding renewable capacity, with the central government awarding tenders for 2.6GW of renewable capacity in October last year while the city of Cape Town alone is tendering for 300 megawatts.
This is likely to create strong demand for PV generating equipment, most of which comes from Mainland China and much of which is exported through Hong Kong.
Tough transition
At the same time as countries ramp up renewable capacity, vehicle makers are abandoning their internal combustion engine models and putting all their efforts into electric vehicles. The nature of the industry is changing, with new entrants such as Tesla and BYD quickly becoming important players, and firms from the information and communications technology (ICT) universe looking to develop vehicles, such as the Tencent-backed electric-vehicle (EV) start-up Aiways.
Professor MJ Booysen, Chair of the Internet of Things at the University of Stellenbosch in South Africa, said the global switch to EVs and thin generating capacity in South Africa presented a dilemma. Vehicle owners were reluctant to switch to electric when outages are frequent, leaving them unable to charge.
While there are often low-demand or high-supply periods on electric grids – late at night or, in countries with extensive solar, in the middle of a sunny day – owners tended to charge vehicles at a time that was most convenient for them. Without differential pricing in place, giving them an inventive to charge when power is cheap, the load from even 10% of the country's vehicles switching to EVs would be intolerable, Prof Booysen said.
He did, however, see hope in two features of South Africa's informal economy – large areas of small-scale single-storey housing which could become generators. These residential areas are in turn served by an informal public transport system using minibuses, providing an opportunity to develop a vehicle-to-grid ecosystem.
Related links
Irena
Stellenbosch University